News

---
MEDIA ANNOUNCEMENT
Laura to Return as Judge and Emcee for
2016 Evento Awards and UPDATE Forum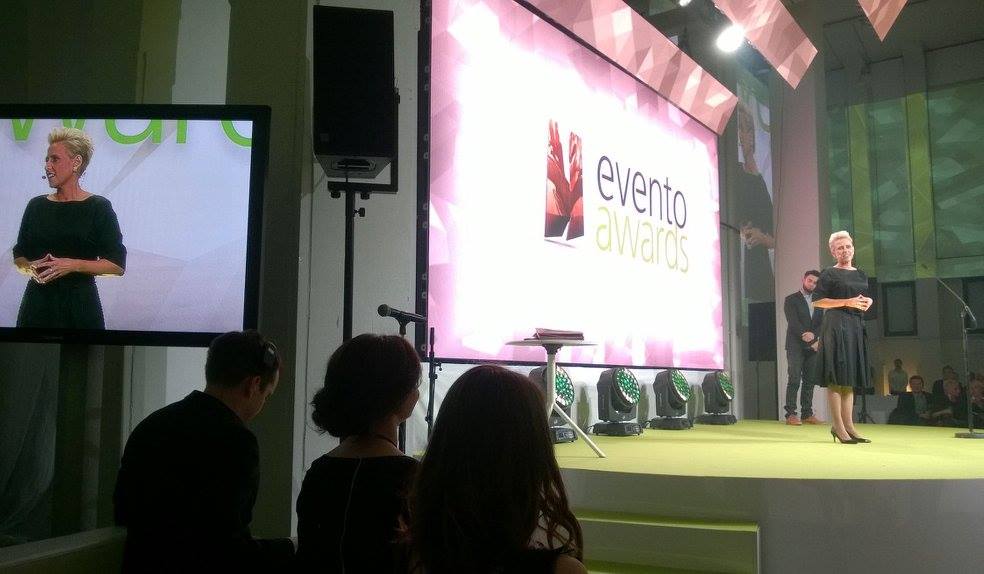 HELSINKI, FINLAND – Months after sharing her remarks on the Evento Awards stage (and also serving as a judge for all categories), it was announced that professional speaker Laura Schwartz will once again make an appearance as jury member the 2016 celebration, as well as the emcee for the UPDATE Forum of Insight. The Evento Awards celebrate the Nordic region's best in marketing and creative ideation.
The awards fête is to take place on Wednesday, April 27, 2016 in Helsinki. Nominated agencies and organizations compete in categories such as Best Promotion and/or Product Launch, Best Consumer Event and Best Dining Venue (i.e., Restaurant/Café). As a strong leader in the meetings and events industry, Eventolehti's prestige resonates in these annual recognitions, as well as its magazine publications and conferences.
"Eventolehti has made a humongous impact on how Finland and the surrounding countries conduct conferences, events, tradeshows and inventive marketing," praises Emcee Laura Schwartz. "Their leadership is savvy and ambitious, and it has been a pleasure to collaborate with them for the Awards, this year's Summer 2015 issue cover story, as well as the Finnish translation of Eat, Drink & Succeed."

Following the Evento Awards, the UPDATE Forum of Insight is an event positively bubbling over with meaningful encounters and serves as a forge for new ideas. These pioneers in their respective fields will closely examine success, career development and the workplace, setting a course for revelation, inspiration and motivation. The event inspires participants to do everything with passion and find solutions that pave the way for the future, building confidence in one's own abilities and encouraging true engagement with people.
With these stellar opportunities, Laura remains committed to the improvement and promotion of the professional meetings and events industry throughout the world. For a full overview of the awards process, gala and networking Forum, check out the official Evento Awards website.
For more information, or to schedule an interview, please contact Ashley Brooks at ashley@lauraschwartzlive.com or 312-643-1923.
About the Evento Awards
Seasoned professionals enter the limelight in the annual Evento Magazine industry awards. Each year, the publication's readership nominates rising stars and veterans alike for the coveted honors, also recommended by event experts, venues and agencies. The judging panel consists of Finnish and international personalities, including leaders in marketing and advertising. The "Encounter" award statues were designed by artist Juho Pasila and represent the present diversity and creativity in the field.
For more details on the Evento Magazine and Awards, please visit: http://www.eventolehti.fi
Follow Laura online:

twitter.com/lauraschwartz

linkedin.com/in/lauraschwartz

facebook.com/lauraschwartz
# # #