News

---
CONTACT: Ashley Brooks
312-643-1923
ashley@lauraschwartzlive.com
Finnish Kosmetologi-SKY Showcases
Laura Schwartz and Eat, Drink & Succeed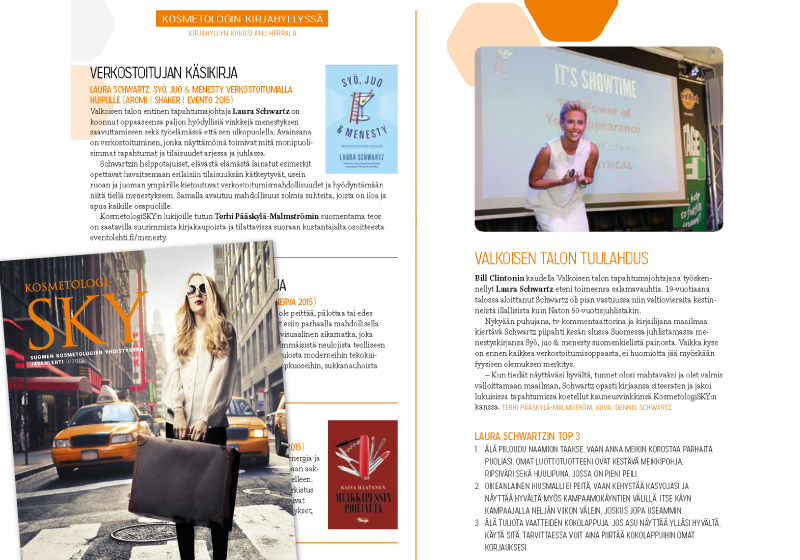 HELSINKI, FINLAND — This year, professional speaker Laura Schwartz was seen in the pages of Finland's Kosmetologi-SKY Magazine in its third 2015 issue. The publication highlighted the major announcement of the Finnish translation of Eat, Drink & Succeed, as well as her sold-out "Talk is Cheap, Conversation is Priceless" keynote for Amcham Finland.
Kosmetologi-SKY is published by the Association of Finnish Beauticians. The education of beauticians is top-notch in Finland. It's fair to say that the Finnish beauticians are the best in the whole wide world! Laura thanks the entire magazine staff for including and supporting her this year.
For more information, or to schedule an interview, please contact Ashley Brooks at Ashley@LauraSchwartzLive.com or 312-643-1923.
Follow Laura online:

twitter.com/lauraschwartz

linkedin.com/in/lauraschwartz

facebook.com/lauraschwartz
# # #