News

---
FOR IMMEDIATE RELEASE
November 6, 2015
CONTACT: Ashley Brooks
312-643-1923
ashley@lauraschwartzlive.com
Laura Emcees RW Baird Lifestyle Conference,
Interviews James Carville and Mary Matalin Live
More than 1,000 RW Baird clients, employees join for climactic dinner session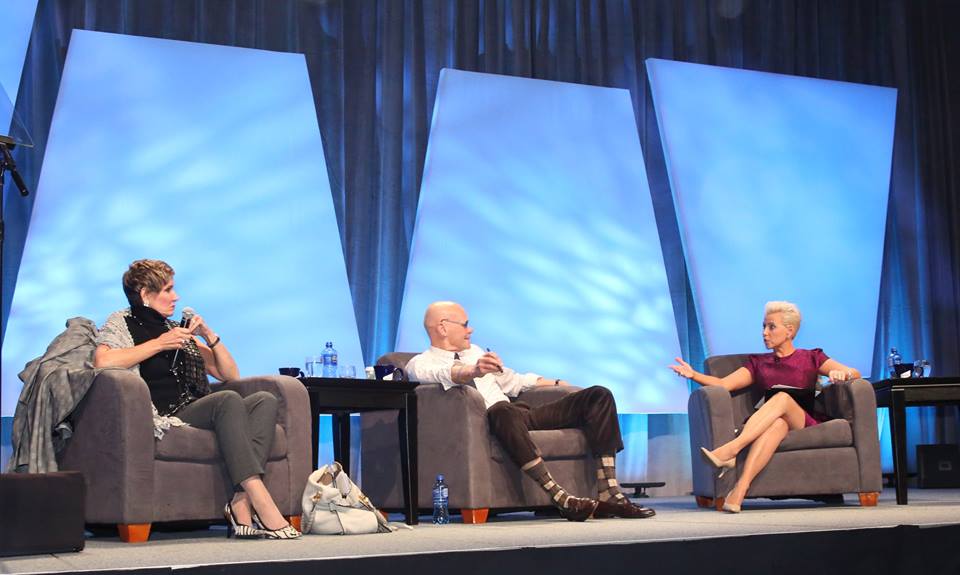 MILWAUKEE, WI — This October, Robert W. Baird & Co. hosted its Lifestyle Conference in Milwaukee's Wisconsin Center, and Laura Schwartz was on-hand to serve as emcee. With more than 1,000 Baird clients and employees before her, Laura interviewed legendary political operatives and commentators James Carville and Mary Matalin live on stage.
The trio covered the long and successful careers that James and Mary have respectively enjoyed, applying the biggest lessons they've learned to Baird's leadership principles that the guests live and breathe every day. As a whole, this session and the Conference itself provided a unique education and networking opportunity for the guests, exploring such issues as women and investing; health and wealth; estate planning and college savings; and protecting identity theft.
Says Emcee Schwartz: "Baird is a company whose philosophy and employee ownership I believe in. It was an honor to emcee and to have a wonderful hour with Jim and Mary. They are two amazing individuals, and a fiercely loyal, incredible couple who together give back locally to New Orleans, to this great country and beyond!"

For more information, or to schedule an interview, please contact Ashley Brooks at Ashley@LauraSchwartzLive.com or 312-643-1923.
Follow Laura online:

twitter.com/lauraschwartz

linkedin.com/in/lauraschwartz

facebook.com/lauraschwartz
# # #