News

---
FOR IMMEDIATE RELEASE
November 18, 2015
CONTACT: Ashley Brooks
312-643-1923
ashley@lauraschwartzlive.com
Laura Speaks on Global Philanthropy at World Federation of Great Towers Annual Conference in Dubai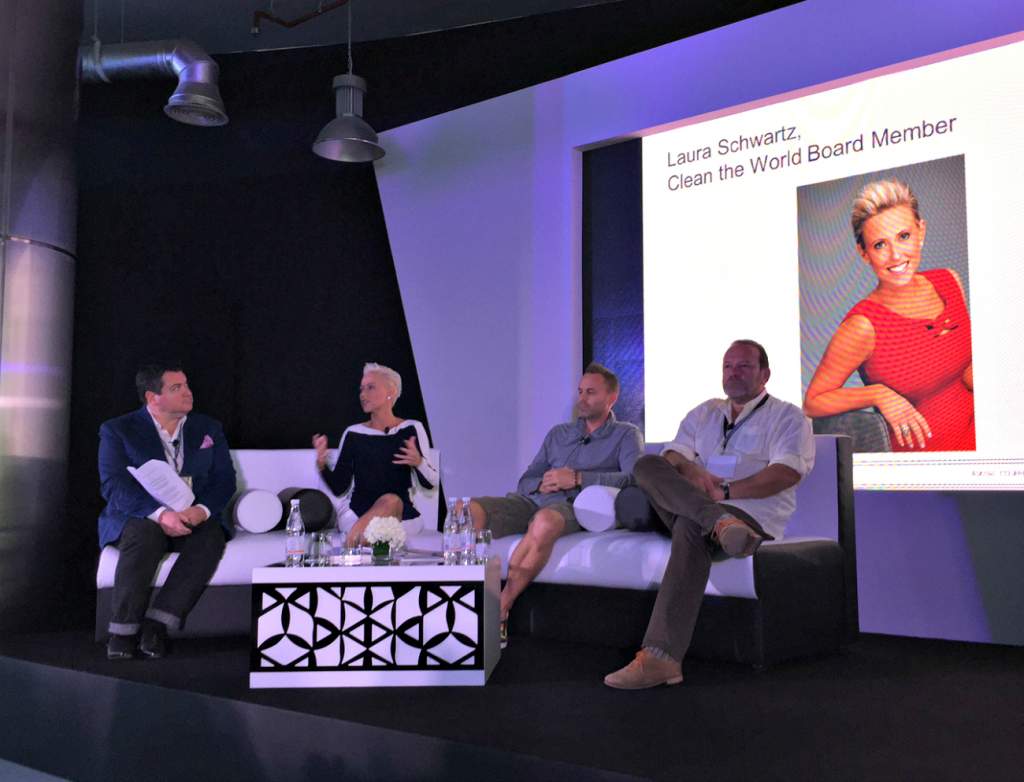 DUBAI, UNITED ARAB REMIRATES — This November, philanthropist and professional speaker Laura Schwartz joined the World Federation of Global Towers (WFGT) as a session speaker for its week-long annual conference in Dubai. The conference allows newcomers and established WFGT members alike to experience several global networking opportunities, learn of unique revenue generating ideas from other tower representatives, and enjoy professional and global recognition through Annual Awards.
Laura and Federation leaders held a round-table called "Lighting, Running or Standing Tall for Charity – WFGT Members Giving Back to the Global Community." Several WFGT members give to their local communities in many ways, but the goal in this event was to launch a global, streamlined message and common goal to share as a united group. The sit-down showcased how Clean the World (for which Laura is a board member), Time Out London and the Global Towerrunning series partner with global brands for the benefit of the populations they serve.
Part 2 of the session put lessons into practice as tower representatives took a look at launching a concerted global charitable initiative with the aim of raising $250,000. Laura is very excited to see what kinds of campaigns the Federation produces in the coming months, and is honored to have had the opportunity to meet and learn from brilliant tourism leaders from every corner of the planet.
For more information, or to schedule an interview, please contact Ashley Brooks at Ashley@LauraSchwartzLive.com or 312-643-1923.
About The World Federation of Great Towers
The World Federation of Great Towers is an international association of great monuments that includes some of the most famous buildings in the world. Today each new tower strives to top the architectural achievements of the towers that came before. Most of the extraordinary buildings in the World Federation of Great Towers have become a symbol of their cities. Modern ingenuity and technology now make it possible to reach incredible heights, and every few years, records are broken.
The World Federation of Great Towers exists to showcase these great towers and celebrate the astonishing feats of architecture and engineering that created them. The Federation also exists to help develop local and international opportunities for its member towers.
For more information, please visit: http://www.great-towers.com/
Follow Laura online:

twitter.com/lauraschwartz

linkedin.com/in/lauraschwartz

facebook.com/lauraschwartz
# # #