News

---
MEDIA ANNOUNCEMENT
Laura to Conduct Live Q&A with Director Klaus Härö of the Finnish Film, The Fencer, at Scandinavia House NYC
Joined by Ambassador of Finland to screen likely
Academy Award category nominee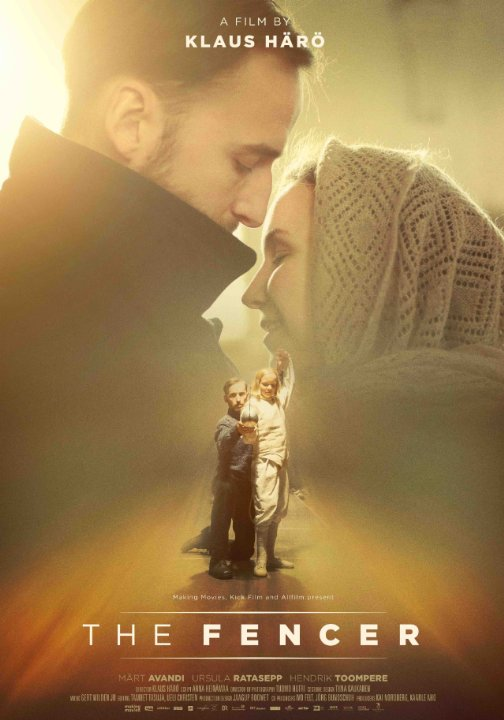 Support The Fencer's road to the Oscars at its IndieGogo campaign
NEW YORK CITY, NY – Professional speaker and emcee Laura Schwartz has been selected as the interviewer during the December 8 screening of The Fencer, the fifth feature from Director Klaus Härö. Laura will be moderating a live Q&A with the accomplished director at Scandinavia House NYC. The release was orchestrated alongside the famed Making Movies Oy production studio.
Ambassador of Finland to the United Nations, Ambassador Kai Sauer, will host the fabulous evening. The audience will consist of fellow dignitaries of the diplomatic corps, as well as NYC film critics and other distinguished guests. The film showcases the life of legendary Estonian fencing master Endel Nelis—who founded a school for swordsmen that is still held in high esteem even to this day—and the postwar Soviet occupation that pervaded his life, aspirations and community.
"To meet and learn from such a brilliant artist and director in front of an audience that boasts its own list of impressive achievements is such an honor," remarks Emcee Schwartz. "The Fencer is being bantered around as likely being in the Best Foreign Film category at the 2016 Academy Awards, and it is exhilarating to be included in part of that journey."
Indeed, overwhelmingly positive reviews are already pouring in for Director Härö's latest masterpiece from such prestigious outlets as Variety Magazine and the Hollywood Reporter. The Fencer debuted this summer in the Nordic region, and makes its North American rounds beginning this first weekend of December.
To see further information on the movie, including post-production details, visit The Fencer's IMDB page. Also, all donations to the film's IndieGogo campaign will help support its campaign for the 2016 Academy Awards!
For more information, or to schedule an interview, please contact Ashley Brooks at ashley@lauraschwartzlive.com or 312-643-1923.
About The Fencer
The Fencer (originally titled Miekkailija) is directed by Klaus Härö and written by Anna Heinäma. It stars Lembit Ulfsak, Kirill Käro and Märt Avandi.
Fleeing from the Russian secret police because of his controversial past, a young Estonian fencer named Endel is forced to return to his homeland, where he begins to train a group of young children in the art of fencing. The past, however, catches up with him and Endel has to choose between letting his students down or putting his life in danger. The movie is partially based on the real life story of an Estonian fencer Endel Nelis (1925-1993).
For more details, please visit: http://thefencermovie.com/
Follow Laura online:

twitter.com/lauraschwartz

linkedin.com/in/lauraschwartz

facebook.com/lauraschwartz
# # #