News

---
FOR IMMEDIATE RELEASE
December 22, 2015
CONTACT: Ashley Brooks
312-643-1923
ashley@lauraschwartzlive.com
Fox 32 Chicago Invites Laura Schwartz for
'White House Christmas' Segment
2015 White House holiday party themed "Holiday Traditions" hosted by Obamas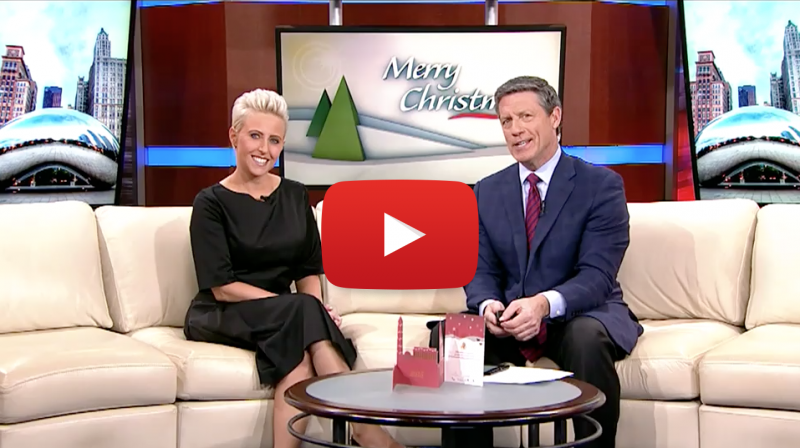 Click above to watch Laura's White House holiday segment on My Fox Chicago
CHICAGO, IL — Fresh off of her trip to Washington D.C. for the annual White House Christmas, former Director of Events Laura Schwartz gave an insider look into the planning and traditions that keep the capital buzzing every holiday season. She reflected on her own experience pulling the celebration together as well as the new approach the Obama administration has taken to wow their specially invited guests.
The segment starts with the U.S. Military Tree, which is used to honor active and veteran service members and comes equipped with iPads to send encouraging messages and well wishes. It also included such highlights as the vintage Vermeil room gleaming with gold-plated silver and even a 500-pound gingerbread house!
The glitz and glamor of the White House Christmas in many ways can be replicated, and Laura encourages Fox viewers to bring a little D.C. magic into their homes this December. It was a privilege for Laura to return to the capitol and catch up with old friends and colleagues, as well as chat with Mr. and Mrs. Obama and wish them a very merry Christmas!
View the 2015 White House Holidays in photos on Laura's Facebook page.
For more information, or to schedule an interview, please contact Ashley Brooks at Ashley@LauraSchwartzLive.com or 312-643-1923.
About FOX 32 Chicago WFLD
WFLD, channel 32, is an owned-and-operated television station of the News Corporation-owned Fox Broadcasting Company, located in Chicago, Illinois. WFLD is owned as half of a duopoly with Gary, Indiana-licensed WPWR-TV (channel 50), the Chicago market's MyNetworkTV affiliate. The two stations share studios and offices in Chicago's Loop neighborhood, and WFLD's transmitter is based at the Willis Tower. Broadcasting began on January 4, 1966 from its original studios within the Marina City complex on State Street.
WFLD broadcasts almost 40 hours of local newscasts every week, along with airing syndicated first-run talk, court and reality shows, off-network sitcoms, Fox's primetime network programming and sports.
For more details, please visit: http://fox32chicago.com
Follow Laura online:

twitter.com/lauraschwartz

linkedin.com/in/lauraschwartz

facebook.com/lauraschwartz
# # #