News

---
FOR IMMEDIATE RELEASE
February 9, 2016
CONTACT: Ashley Brooks
312-643-1923
ashley@lauraschwartzlive.com
Laura Previews Executive Secretary LIVE Keynote for ELLE Magazine South Africa
Tracks career highlights for Women in Society; also named an ELLE Boss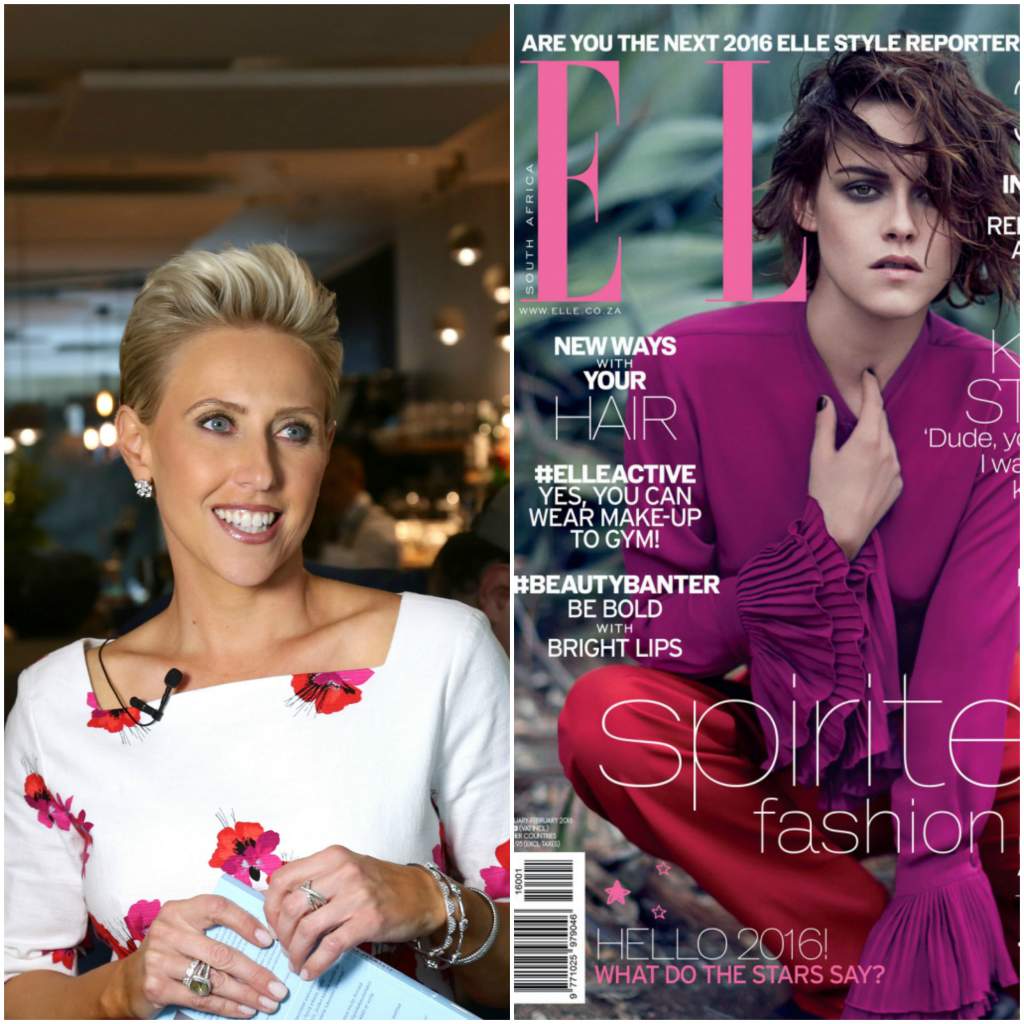 Click above to read the full story with ELLE
CAPE TOWN, SOUTH AFRICA — ELLE Magazine South Africa reached out to professional speaker and commentator Laura Schwartz for a full interview ahead of the Executive Secretary LIVE conference in Johannesburg. With the event on February 19 fast approaching, Laura shared her best tips for conference success for ELLE readers around the world as a preview of her keynote speech.
Concurrently, Laura was named an ELLE Boss by the magazine, defined as one who "is visionary and outstanding, and a leader to watch for the future." The honor exists to empower women, support and encourage female creativity and leadership, but also to highlight entrepreneurial spirit. ELLE Bosses are also described as those women who are humble, socially responsible and defy convention.
"In every career, I believe it's important to realize that any conversation can be the next conversation to change one's life, or that or someone else's," remarks Laura Schwartz. "Networking is a partnership that begins through conversation, and I relish the opportunity to share that philosophy with the ELLE readership and Executive Secretary LIVE."
Laura is humbled by the magazine feature and ELLE Boss moniker, as well as the opportunity to be joined by the world's most inspiring speakers and internationally renowned trainers within the administrative profession. Having been with Executive Secretary LIVE since the very beginning, she relishes the chance to see its continued growth while serving as the keynote presenter this month.
Read Laura's interview in ELLE Magazine South Africa at the following: http://www.elle.co.za/elle-meets-laura-schwartz/
For more information, or to schedule an interview, please contact Ashley Brooks at Ashley@LauraSchwartzLive.com or 312-643-1923.
About ELLE Magazine South Africa
ELLE is the world's biggest-selling fashion magazine brand. It is the international authority on style with 44 print editions worldwide and 37 websites. Launches in Paris in 1945, ELLE has unparalleled access to world-renowned designers, celebrities, models, photographers and stylists. Sexy, stylish and spirited ELLE was the first to inspire readers to celebrate their individuality and create their own style.
ELLE South Africa is the only luxury magazine brand to have a fully integrated editorial team producing content across all brand platforms. Matching appropriate content on the appropriate platform; giving the reader, user, follower, fan what she needs, when she needs it, how she needs it. It is for women who love fashion by women who love fashion, putting the reader at the center and inspiring customer connection and interaction.
For more details, please visit: http://elle.co.za
Follow Laura online:

twitter.com/lauraschwartz

linkedin.com/in/lauraschwartz

facebook.com/lauraschwartz
# # #