News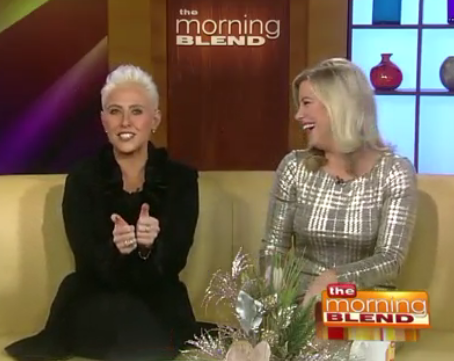 MILWAUKEE, WI— Television Personality and Professional Speaker Laura Schwartz returned to NBC's TMJ4 in Milwaukee to fill in as co-host for their top rated morning show, The Morning Blend, airing at 9am weekdays.
The Morning Blend program is upbeat, positive, fun and Laura loves her time there whether as a guest or fill in host!
Please check out the clips below including her appearance on the "Digital Dish" a new Facebook LIVE feed from TMJ4 on celebrity news and pop culture.
Watch the show's segments here:
Why to use a Realtor with Berkshire Hathaway
What if Santa forgot the batteries?
Voices Found Repertory Theater
Digital Dish – Facebook Live After the show
For more information, or to schedule an interview, please contact Ashley Brooks at ashley@lauraschwartzlive.com or 312-643-1923.
Follow Laura online:

twitter.com/lauraschwartz

linkedin.com/in/lauraschwartz

facebook.com/lauraschwartz