News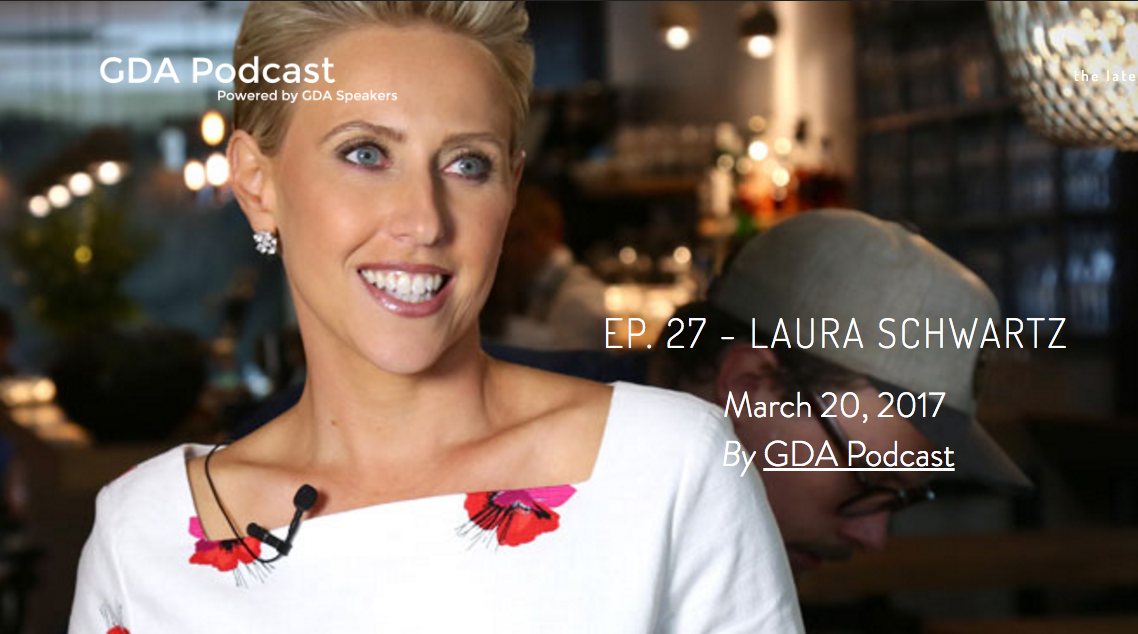 CHICAGO, IL — Professional speaker Laura Schwartz was thrilled to join the GDA Speakers Bureau podcast. Laura enjoyed the 40minute in-depth interview with GDA Founder & President Gail Davis who has a remarkable background in both events and the focus she places on her clients. Joining Gail in her interview was Kyle Davis who produces and co-hosts this popular podcast, and like Laura, has a strong background in television.
Laura Schwartz is represented among speaker bureaus by Sheldon Senek at Eagles Talent Speakers Bureau, and you can book Laura for your next event as a Keynote Speaker, Moderator or Emcee by contacting Eagles or their partners at GDA.
For more information, or to schedule an interview with Laura, please contact Ashley Brooks at ashley@lauraschwartzlive.com or 312-643-1923.
Follow Laura online:

twitter.com/lauraschwartz

linkedin.com/in/lauraschwartz

facebook.com/lauraschwartz