News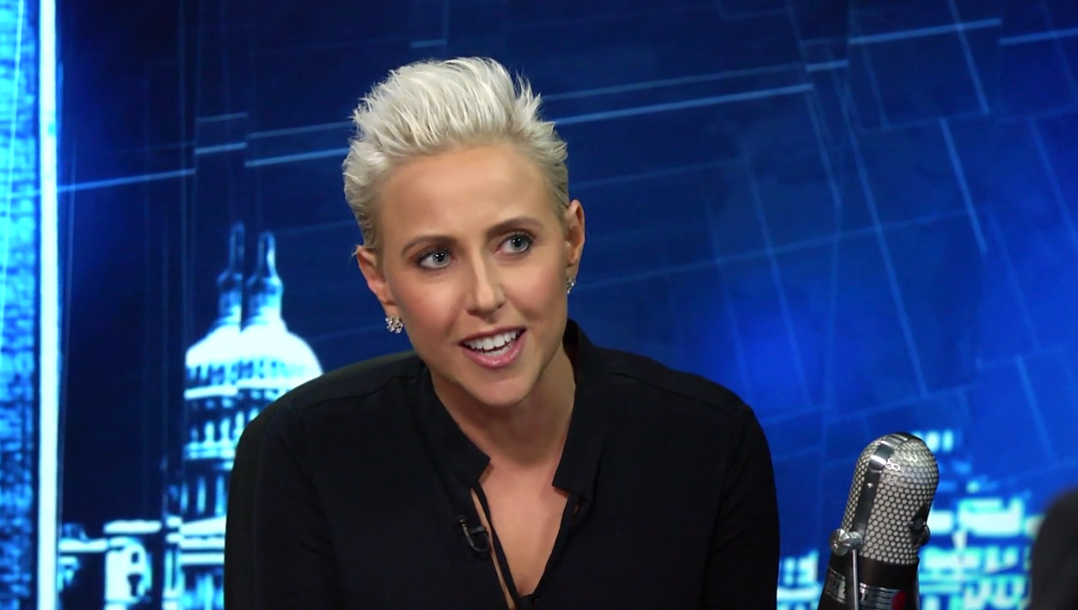 Laura fills the suspenders while Larry is away!
BURBANK, CA — Laura Schwartz, professional speaker and television commentator was thrilled to fill Larry's suspenders for a recent episode of his Emmy Award winning PoliticKING with Larry King. Laura appeared regularly on CNN's Larry King Live and when he created his new show on Ora.TV, available to some 600 million TV viewers globally online, on the BBC4 in the UK, Hulu and RT America, Laura continued to join Larry as a guest and a guest-host while "The King" was away.
Laura's two programs as guest-host are available for viewing now at Ora.TV, focused on the impact of the new immigration policy proposed by the Trump Administration and the Oscar Awards, including expected political statements and possible Trump tweets.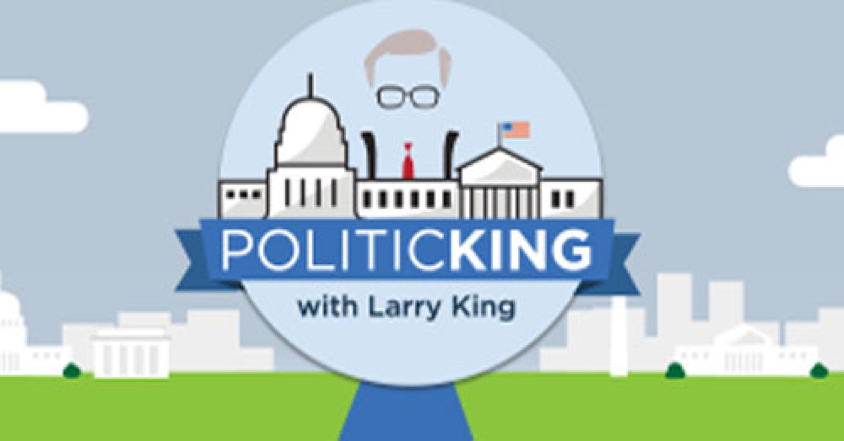 Schwartz said of the honor: "I revere and respect Larry King. Sitting next to him on CNN, I learned so much and now I get to warm his chair. I aimed to give it the credence and strong, smart questions he'll be proud of and his namesake show deserves."
Laura's guests include Congressional Candidate Wendy Carill0, Republican Strategist Leslie Sanchez and The Wrap's Itay Hod.
For more information, or to schedule an interview with Laura, please contact Ashley Brooks at ashley@lauraschwartzlive.com or 312-643-1923.
About PoliticKING and Ora.TV
The legendary Larry King brings you inside the political arena every week on PoliticKING. With headline-making personalities, the hottest issues, behind-the-scenes scoops, and no-holds-barred debates, no one does politics like the KING. According to Ora.TV, "PoliticKING with Larry King" is available to some 600 million TV viewers globally, or approximately 30% of all pay-television subscribers around the world. It airs on RT America available to around 45 million households, on the BBC4 in the UK, Hulu and Ora.TV. New episodes air Tuesdays and Thursdays at 9:30pm ET / 6:30pm PT.
Follow Laura online:

twitter.com/lauraschwartz

linkedin.com/in/lauraschwartz

facebook.com/lauraschwartz