News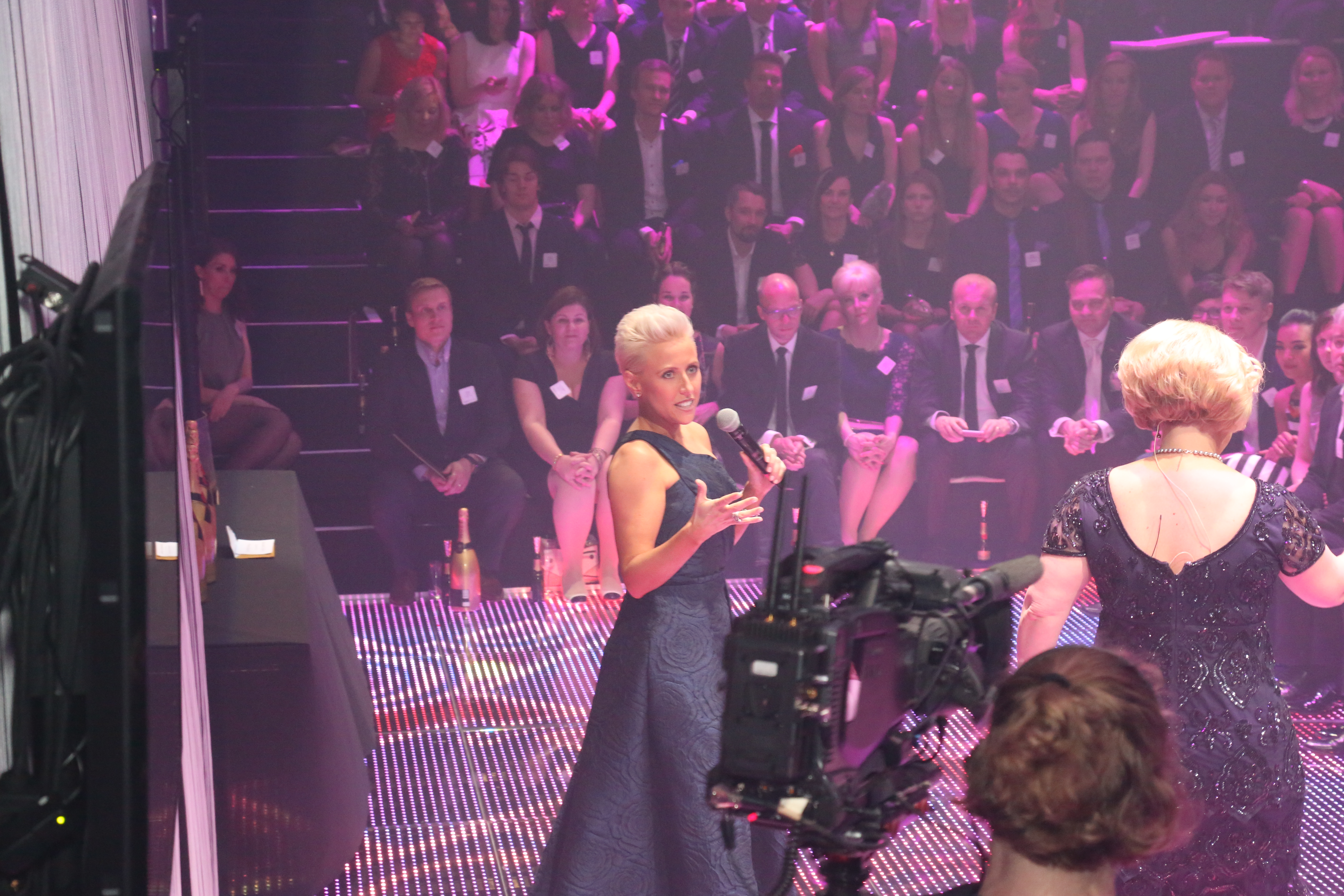 Professional speaker Laura Schwartz returns to Finland as judge and speaker at prestigious black-tie extravaganza.
Laura is pictured above at the 2016 Soiree
HELSINKI, FINLAND — Laura Schwartz is returning on April 27, 2017 as a juror and presenter at the Evento Awards Gala at the Culture, Helsinki.  At the Evento Awards Gala, agencies and organizations that had been nominated in categories such as Best Promotion and/or Product Launch, Best Consumer Event and Best Dining Venue receive their awards.
Laura's roots at the White House have manifested themselves to be meaningful until the present day. Laura has extensive experience in the event industry around the world and her return to the Evento jury for the third year in a row to judge the entries from event professionals shows that she has the power to relate to a variety of audiences and can go from day to night in a quick change. Laura has remained incredibly close to the events industry and has been able to expand upon its resources for the benefit of event professionals every day.
For more information, or to schedule an interview while Laura is in Helsinki, please contact Ashley Brooks at ashley@lauraschwartzlive.com or 312-643-1923.
About the Evento Awards
Seasoned professionals enter the limelight in the annual Evento Magazine industry awards. Each year, the publication's readership nominates rising stars and veterans alike for the coveted honors, also recommended by event experts, venues and agencies. The judging panel consists of Finnish and international personalities, including leaders in marketing and advertising.
For more details on the Evento Magazine and Awards, please visit: http://www.eventolehti.fi
Follow Laura online:

twitter.com/lauraschwartz

linkedin.com/in/lauraschwartz

facebook.com/lauraschwartz