News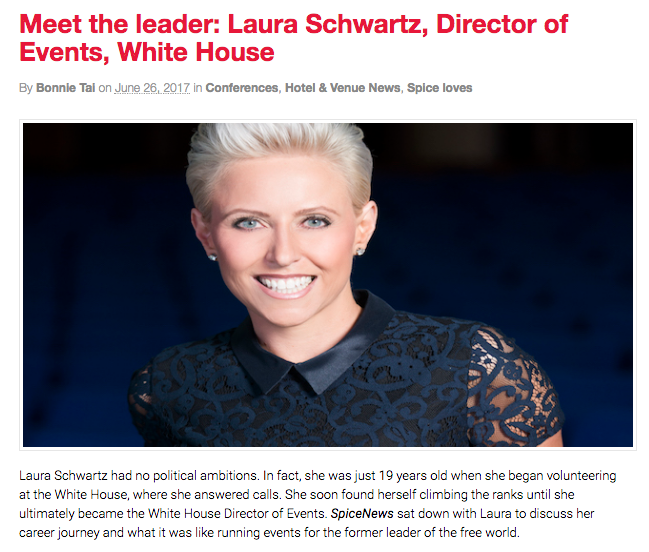 CHICAGO, IL — Professional Speaker and White House Director of Events for President Clinton, Laura Schwartz, was honored to be interviewed by Australia's leading trade title for conference and event planning, Spice News, which is also known as the little black book of Australia.
This interview also served to preview the keynote Laura will be delivering at the inaugural Executive Secretary Live Conference on July 15, 2017 in Auckland, New Zealand. Laura was grateful for the opportunity to sit down with Spice News and thank them for their leadership and enthusiasm for community within the great event industry.
You can read the article here: Spice News Features Leader Laura Schwartz
For more information, or to schedule an interview with Laura, please contact Ashley Brooks at ashley@lauraschwartzlive.com or 312-643-1923.
Follow Laura online:

twitter.com/lauraschwartz

linkedin.com/in/lauraschwartz

facebook.com/lauraschwartz