News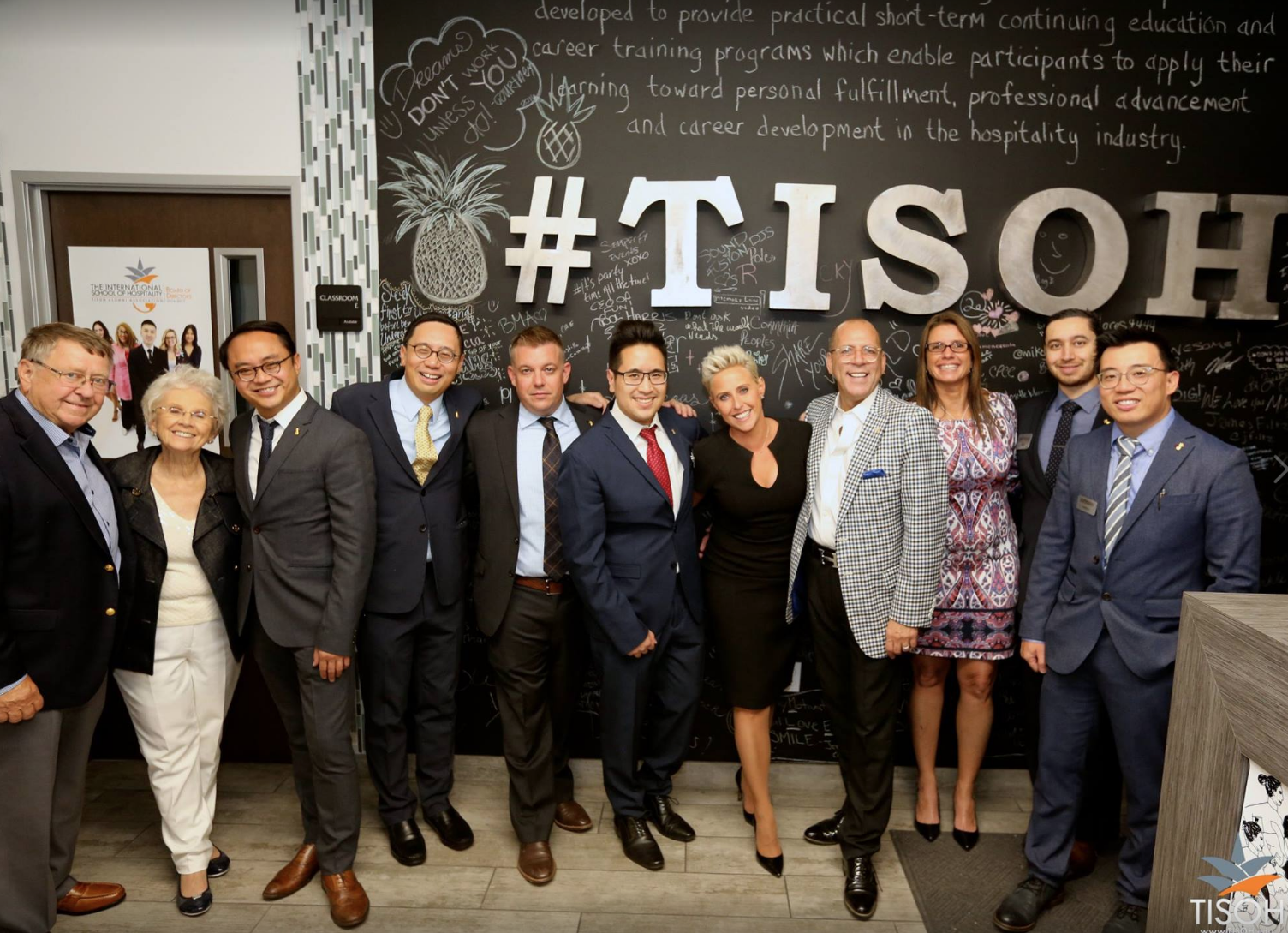 LAS VEGAS, NV – Former White House Director of Events for President Clinton and professional speaker Laura Schwartz was honored to be featured at The International School of Hospitality (TISOH) inaugural speaker series alongside Senior Vice President of Global Select Service and Franchise Operations for Hyatt, Susan Santiago. The event hosted hospitality leaders of Southern Nevada focusing on the Las Vegas Strip and its commitment to first-class hospitality and events. The moderator was Lenny Talarico CHE, CSEP, Executive Director of Events at MGM Resorts Event Productions.
Laura was proud to spend time with hospitality's leaders discussing the power of events and the impact of the industry as a whole. Through her many keynotes to event-driven industry associations, Laura passionately advocates that – whether you're for-profit or not-for-profit – the most effective way to communicate your message is through face-to-face events.
This event is the first in a regular series of talks at the institution that will feature luminaries, newsmakers and trendsetters relevant to the hospitality industry, and Laura says she looks forward to working with TISOH again soon.
Media Contact: Timothy Lam, The International School of Hospitality, 702-947-7200, tlam@tisoh.com
For more information, or to schedule an interview with Laura, please contact Ashley Brooks at ashley@lauraschwartzlive.com or 312-767-7415.
About The International School of Hospitality
The International School of Hospitality (TISOH) was founded in Las Vegas, Nev., in 2005. TISOH offers quality short-term practical training and career development programs in hospitality. Developed for the industry and by the industry, TISOH's small class sizes and online courses include: concierge, conference management and event planning, catering, exhibition & tradeshow management, hospitality leadership and supervision, hospitality human resources, hospitality marketing & sales, hotel operations and wedding coordination and design. Diploma graduates, trained by working experts in the field, enjoy an 85-percent job placement rate. TISOH is an academic partner of the American Hotel & Lodging Educational Institute and is accredited by the Accrediting Council for Continuing Education and Training. For more information, visit www.tisoh.edu or call (702) 947-7200.
Follow Laura online:

twitter.com/lauraschwartz

linkedin.com/in/lauraschwartz

facebook.com/lauraschwartz