News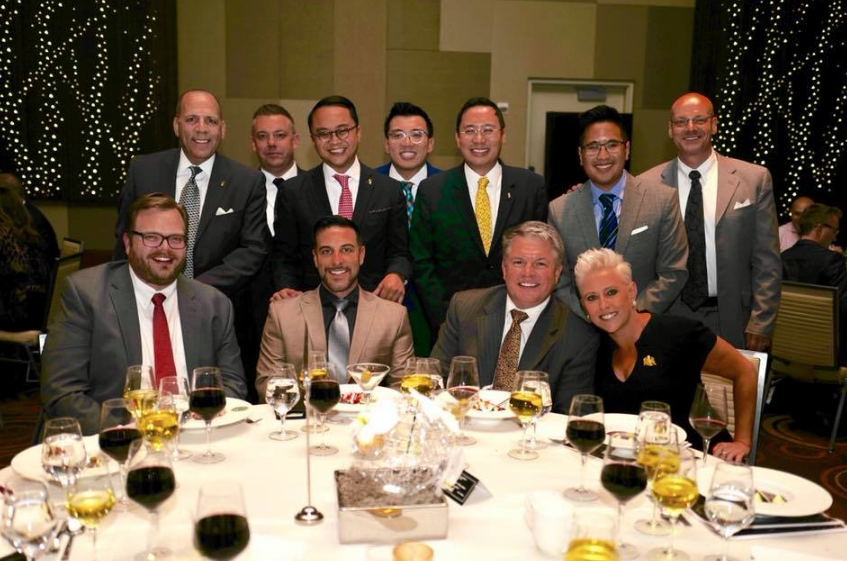 LAS VEGAS, NV – Former White House Director of Events and Professional Speaker Laura Schwartz was touched by the opportunity to attend the Stars of the Industry Gala with The International School of Hospitality just weeks after the Las Vegas shooting. It was a night that exemplified #VegasStrong and the rededication of a hospitality industry that sets the standards for safe guest practices and meaningful experiences throughout the strip. Las Vegas is a second home to Laura where she spends a great deal of time speaking and is an active board member of Clean the World, which maintains a large Recycling Operations Center just off the strip. The corporate and social responsibility of the hotels along and beside the strip is exemplary and responsible for many of Clean the World's strategic milestones, including their Mobile Hygiene Unit launched in partnership with the Las Vegas Sands Corp, a record breaking number of donated soaps and amenities from Wynn Encore and the incredible teams of housekeepers from Caesars Entertainement who volunteer at the "ROC" and distribution trips to Latin and South America.
For more information, or to schedule an interview with Laura, please contact Ashley Brooks at ashley@lauraschwartzlive.com or 312-767-7415.
About Clean the World
Clean the World is a social enterprise with the mission of saving millions of lives around the world. Clean the World leads a Global Hygiene Revolution to distribute recycled soap and hygiene products from more than 5,000+ hotel and resort partners to children and families in countries with a high death rate due to acute respiratory infection (pneumonia) and diarrheal diseases (cholera) – which are two of the top killers of children under 5. Since 2009, Clean the World has distributed more than 41 million bars of soap in 118 countries.
Follow Laura online:

twitter.com/lauraschwartz

linkedin.com/in/lauraschwartz

facebook.com/lauraschwartz