News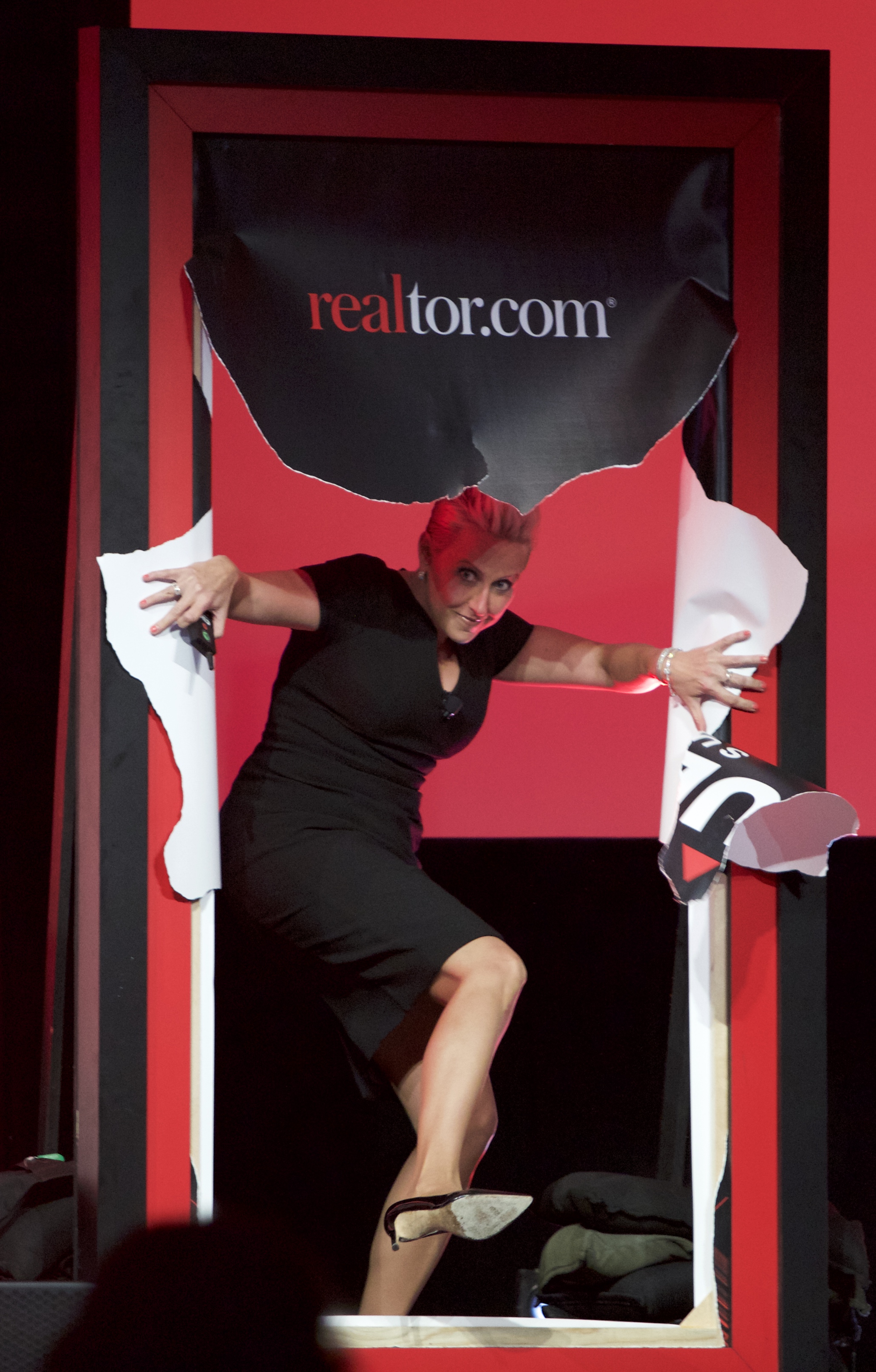 LAS VEGAS, NV – Motivational speaker Laura Schwartz was thrilled to pull double-duty and literally "Break Through" onto the Realtor.com Results Summit stage at The Cosmopolitan Hotel, Las Vegas. Laura both emceed and served as keynote for this remarkable annual conference, which brings realtors, realty technology and the entire industry together. Working with the "Break Through" theme of the conference, Laura not only carried the message throughout as emcee but created a new presentation to show how we can all – in the world of realty and beyond –  break through barriers professionally and personally by networking and creating new partnerships.
Laura said: "As a new homeowner myself, it was thrilling to meet those in front and behind the scenes that work to bring individuals, families and businesses into the homes and commercial spaces that create a lifetime of success and memories."
For more information, or to schedule an interview with Laura, please contact Ashley Brooks at ashley@lauraschwartzlive.com or 312-767-7415.
Follow Laura online:

twitter.com/lauraschwartz

linkedin.com/in/lauraschwartz

facebook.com/lauraschwartz
Check out some testimonials from some of Laura's happy partners!