News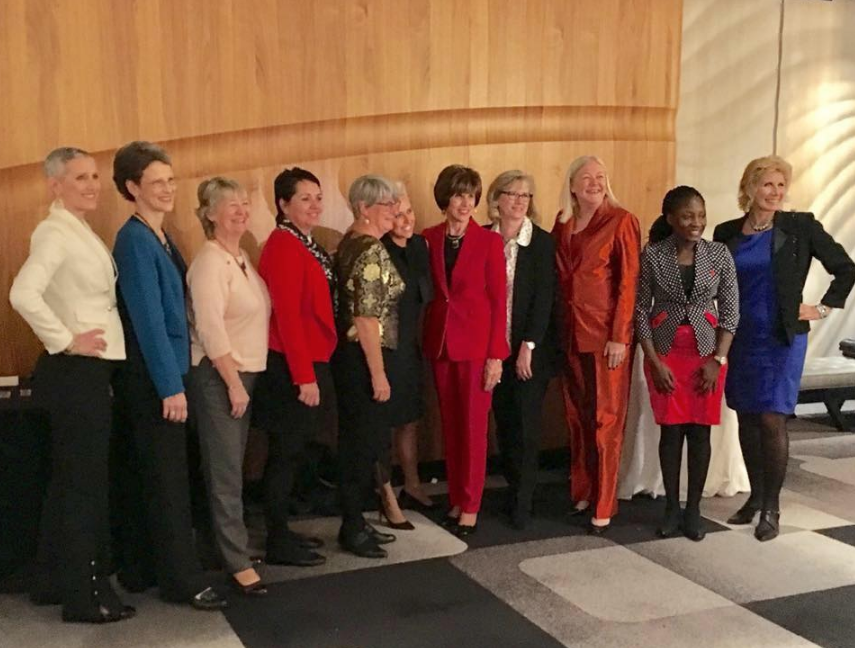 WASHINGTON, D.C. – Motivational speaker Laura Schwartz was thrilled to return to Executive Secretary Live to keynote their inaugural D.C. Conference. Laura originally began keynoting the LIVE series in London before going on to present in Dubai, Johannesburg, South Africa and Auckland, New Zealand. Laura believes in the empowerment provided by Executive Secretary Live to an often-times undervalued industry at the foundation of every government, nonprofit and corporation in the world. Laura presented her signature series "Eat, Drink & Succeed" with a twist — she not only discussed its tools and techniques but how those in the audience can utilize them for the CEOs, managers and teams they serve and lead.
Laura donated the proceeds of her book's sales at Executive Secretary LIVE D.C. to Isipho, a project Executive Secretary LIVE began in South Africa to educate and certify women to become executive assistants.
For more information, or to schedule an interview with Laura, please contact Ashley Brooks at ashley@lauraschwartzlive.com or 312-767-7415.
Follow Laura online:

twitter.com/lauraschwartz

linkedin.com/in/lauraschwartz

facebook.com/lauraschwartz