Laura to emcee Infosys Americas Confluence 2018 Conference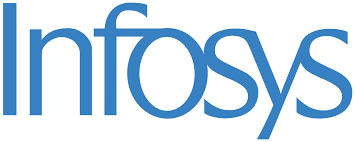 CHICAGO, IL — Laura Schwartz Live is proud to announce that Professional Speaker Laura Schwartz will serve as emcee for the Infosys Confluence 2018 conference in Orange County, California this September. The theme of Infosys Confluence 2018 is "Navigating Your Next," helping enterprises navigate from where they are to where they aspire to be in their digital journeys. Over three days, Infosys and industry partners will discuss how an enterprise can leverage agile digital at scale to build an AI-powered core capable of unprecedented levels of business performance. The Confluence will host some of the most compelling visionaries, industry thought leaders, and innovators of our time. They will bring to play ideas, thoughts, insights, and concepts that will enable businesses to move beyond the contours of the ordinary and help them navigate their "next" towards exciting possibilities.
About her role, Laura remarked: "I look forward to helping 'navigate the audience's next' as the emcee by bridging the smart programing of Infosys Confluence 2018 and introducing the cutting-edge industry leaders and sessions while these great minds are gathered in Orange County."
For more information or to schedule an interview with Laura, please contact Ashley Brooks at ashley@lauraschwartzlive.com or 312-767-7415.
About Infosys
Infosys is a global leader in next-generation digital services and consulting, enabling clients in 45 countries to navigate their digital transformation. With over three decades of experience managing the systems and workings of global enterprises, Infosys expertly steer their clients through their digital journeys. Infosys does it by enabling the enterprise with an AI-powered core that helps prioritize the execution of change. They also empower the business with agile digital at scale to deliver unprecedented levels of performance and customer delight. Infosys' always-on learning agenda drives their continuous improvement through building and transferring digital skills, expertise, and ideas from their innovation ecosystem.
Follow Laura online:

twitter.com/lauraschwartz

linkedin.com/in/lauraschwartz

facebook.com/lauraschwartz