Laura emcees her third "Elite Meetings Alliance" by cvent, November 4–7 in Miami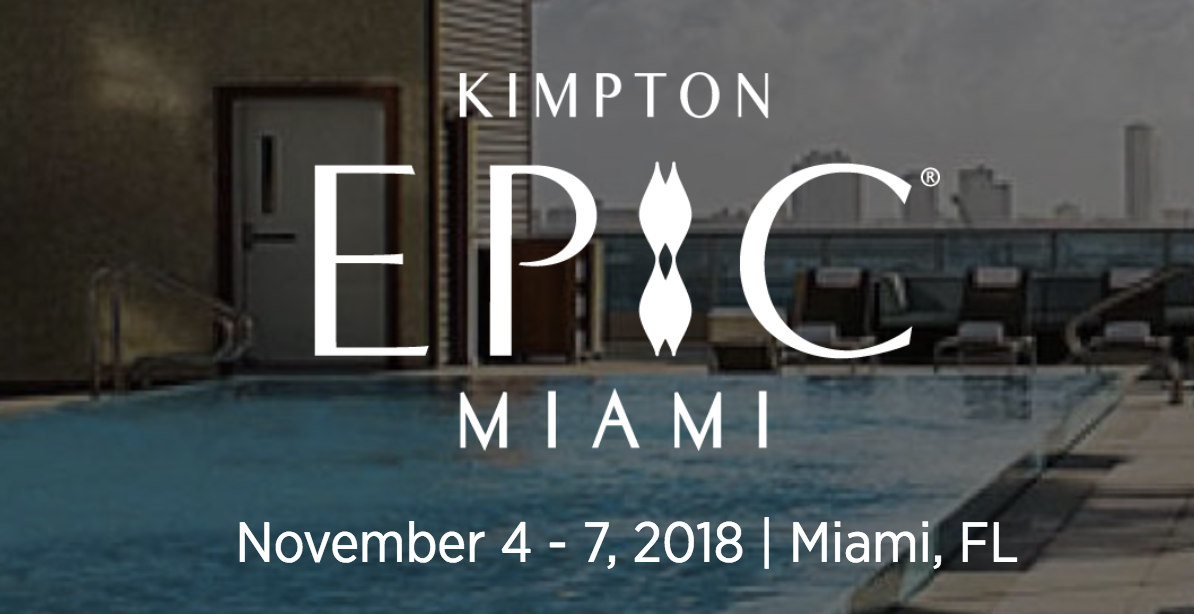 CHICAGO, IL — Motivational Speaker Laura Schwartz will bring her skills as a professional emcee to the Kimpton Epic Miami on November 4–7, when she will emcee the Elite Meetings Alliance (EMA) — the third such event that Laura has emceed for Cvent in 2018. Laura has enjoyed a wonderful relationship with Cvent; not only has she been the professional emcee for all of Cvent's EMAs in 2018, she's also appeared as the keynote speaker for Cvent Connect America in Las Vegas and Cvent Connect Europe in London.
Laura remarked, "It has been an incredible year with Cvent and Miami will be an 'Epic' way to round it out with the best in the business!"
About Cvent and the Elite Meetings Alliance by Cvent
Cvent provides corporations a comprehensive event management platform able to handle the entire event lifecycle from start to finish.
Whether you are a small- to mid-sized company or a Fortune 500® corporation, Cvent's Event Management Platform ensures that your corporate events will run smoothly and provide your attendees an enriching, stress-free experience.
The Cvent Elite Meetings Alliance is a 3-day event that brings together qualified corporate and association event professionals with leaders in the luxury hotel and hospitality industry.
Together, Cvent cultivates relationships to better conduct business by providing Event Professionals and Hoteliers an unparalleled opportunity to participate in pre-scheduled face to face meetings and attend CMP accredited continuing education sessions, industry focused networking events and a variety of additional hosted activities.
For more information, or to schedule an interview with Laura, please contact Ashley Brooks at ashley@lauraschwartzlive.com or 312-767-7415.
Follow Laura online:

twitter.com/lauraschwartz

linkedin.com/in/lauraschwartz

facebook.com/lauraschwartz