Laura in Australia: Emcees the Business of Events Conference
Sydney, Australia — Laura Schwartz served as the dynamic Emcee and Keynote Speaker for The Business of Events Conference in Sydney on February 7–8, 2019.
What is the Business of Events Conference?
The Business of Events (TBOE) is Australia's premier events industry conference. Designed for senior executives with a stake in this vital industry, TBOE brings together a powerhouse lineup of speakers and leaders each year.
Laura Schwartz: Emcee for the Business of Events Conference
Not only did Laura keep up the energy as the event's emcee, she provided a high-energy 20-minute opening from her signature keynote to Eat, Drink & Succeed.  She also commanded the plenary closing session, for which Laura designed a new program, "Creating An Innovative Culture of Engagement." It was well received, earning Laura a sustained standing ovation from all attendees!
Laura remarked, "I was impressed with the caliber of attendees and team behind and in front of the scenes at this tremendous conference. They made an impact personally and professionally on all the lives present! They are an extraordinary community of professionals!"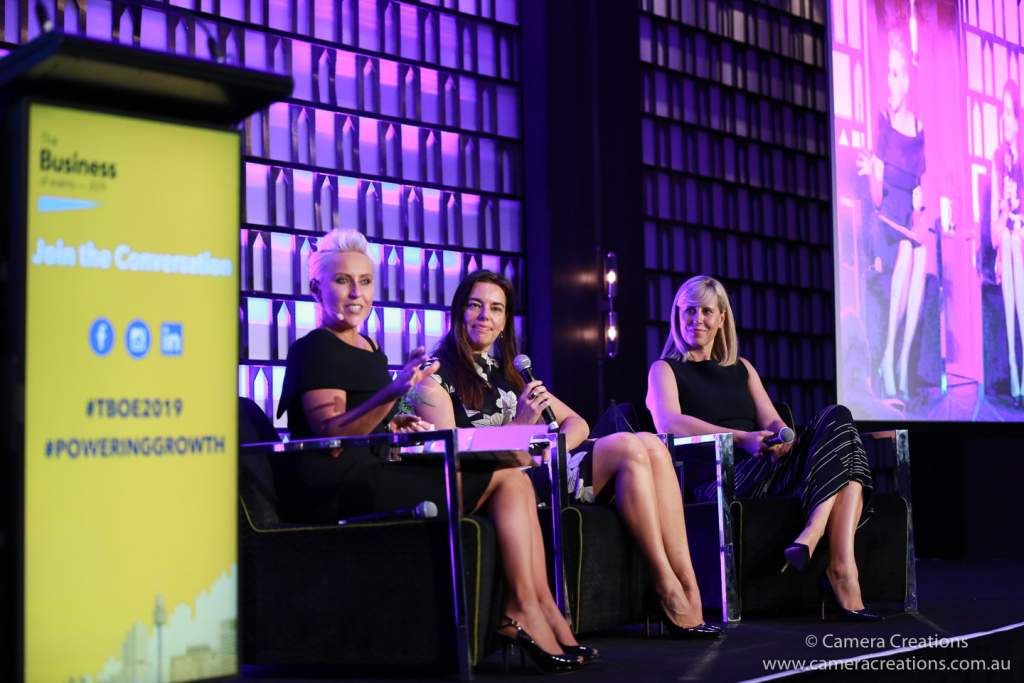 "Such an Inspiration!": Audience reaction to Laura Schwartz
"Hands down, one of the best conferences I've attended in a while! My number one highlight, was meeting the former White House Director of Events – such an inspiration!" – Meagan Ketkas, Partnership Marketing Consultant at Cbus Super Fund
"Thanks to the team for putting on The Business of Events! I had an inspiring Friday afternoon attending the keynote session with Laura learning about the 5 pillars of engagement, coming away with invaluable lessons that will help not just in understanding the events industry but in all areas of my professional life." – Angie Cave, Divisional Manager, Sales & Marketing; Events Specialist, Sirius Events
"What a fantastic event – well done to the team at The Business of Events. Laura was the perfect MC and her energy was infectious – can't wait for TBOE 2020!" – Steve Coombes, Managing Director, EventConnect.com
About Laura Schwartz
Professional Emcee and Keynote Speaker Laura Schwartz knows how to make live events succeed.  Whether hosting a corporate event or delivering a keynote on stage, Laura brings the experience and energy to make your message resonate with any audience!
About The Business of Events
The Business of Events is an insightful, two-day conference that provides deep insight into the global event market and how it impacts your business.
For more information on or to schedule Laura to speak, please contact Ashley Brooks at ashley@lauraschwartzlive.com or 312-767-7415.