LAURA EMCEES 2019 AT&T Leadership Kickoff
Grapevine, Texas — Laura Schwartz served as Emcee and opening speaker for the 2019 AT&T Leadership Kickoff at the Gaylord Texan Resort February 21–23, 2019.
Laura enjoys the exciting variety of tasks, messaging, last minute change ups and more for every event she emcees. This was certainly no exception as she opened with a 30 minute high energy rendition of her signature "Eat, Drink & Succeed" to get the audience in the zone for the substantive and excited few days ahead. Not only did Laura keep the conference on message and on track but she hosted panel discussions throughout with the AT&T Leadership who continued to quote from her opening and kept the energy up and focused for this successful kickoff!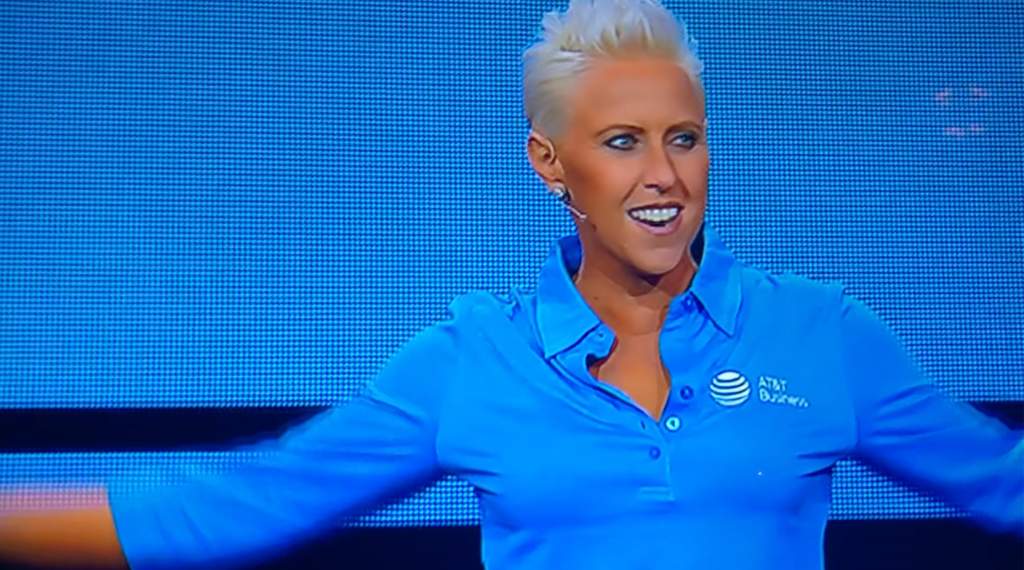 "By sharing your own professional experiences on stage, you demonstrated how transformation is being powered across today's business landscape. This resonated with our teams and helped put us on the right path for the year ahead in AT&T Business."                                                                        – Thaddeus Arroyo, CEO AT&T Business
"Thank you for such a great part of the event. From beginning of the process months ago, through to the final show day, you were a pleasure to work with!"

– Chris Koczan, Partner New World Productions
"You helped bring some much needed energy to the general session.."                                                         – ATT Director of Global Events
About Laura Schwartz
Professional Emcee and Keynote Speaker Laura Schwartz knows how to make live events succeed.  Whether hosting a corporate event or delivering a keynote on stage, Laura brings the experience and energy to make your message resonate with any audience!
Laura was voted One of the 100 Most Influential People of the global events industry by her worldwide peers in 2019.
For more information on or to schedule Laura to speak, please contact Ashley Brooks at ashley@lauraschwartzlive.com or 312-767-7415.