Laura Emcees in Australia: Featured in Spice News
Sydney, Australia — Laura Schwartz premiered to rave reviews as the Emcee and Keynote Speaker for The Business of Events Conference in Sydney.
Spice News is Australia's go-to news source for the events industry, covering everything new and inspiring.  See their coverage of key take-a-ways with Laura at the top of the list by editor, Brittney Levinson.
Read the full article here and see a snippet below:
THE POWER OF A GREAT EMCEE
"Let's start by saying, The Business of Events chose the perfect MC for their inaugural event.
Former White House director of events Laura Schwartz brought an unrivaled level of enthusiasm, energy and expertise to the role of MC.
Over the two days, she spoke of her time at the White House during the Clinton Administration and shared insights from her book Eat, Drink & Succeed."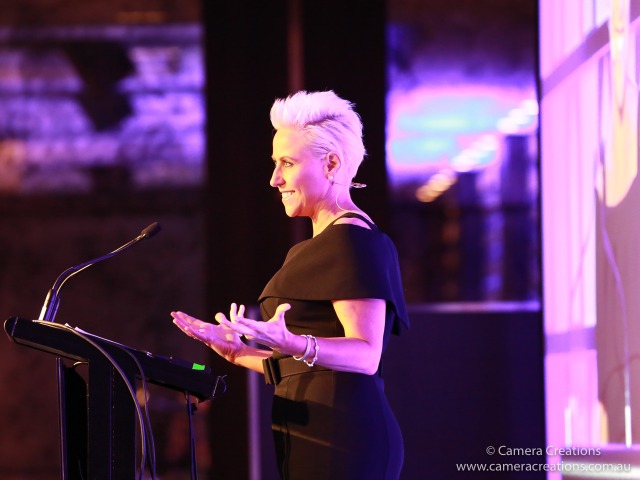 "Events are about creating an atmosphere for people to share challenges and search for solutions – while they eat, drink and succeed," said Schwartz.
About Laura Schwartz
Professional Emcee and Keynote Speaker Laura Schwartz knows how to make live events succeed.  Whether hosting a corporate event or delivering a keynote on stage, Laura brings the experience and energy to make your message resonate with any audience!
About The Business of Events
The Business of Events is an insightful, two-day conference that provides deep insight into the global event market and how it impacts your business.
For more information on or to schedule Laura to speak, please contact Ashley Brooks at ashley@lauraschwartzlive.com or 312-767-7415.