Laura Emcees A10 Cyber Conference
Las Vegas, NV — Laura Schwartz served as the dynamic Emcee for the A10 Networks "Elevate 20/20" Conference in Las Vegas January 13-14, 2020.
The theme for this annual conference was Elevate 20/20 complete with a Blue Angels décor.  In a flight suit with her heels intact, Laura enjoyed taking on the role of "Flight Director." Having spent more than eight years closely working closely with the military in her role as the White House Director of Events, this was a dream role for Laura.
Laura remarked, "I was impressed with the caliber of attendees and inspiration from within a company well regarded for keeping people across the world safe from threats everyday.  The team behind the scenes, Tied Together Marketing, was a professional joy to work with and watch in action."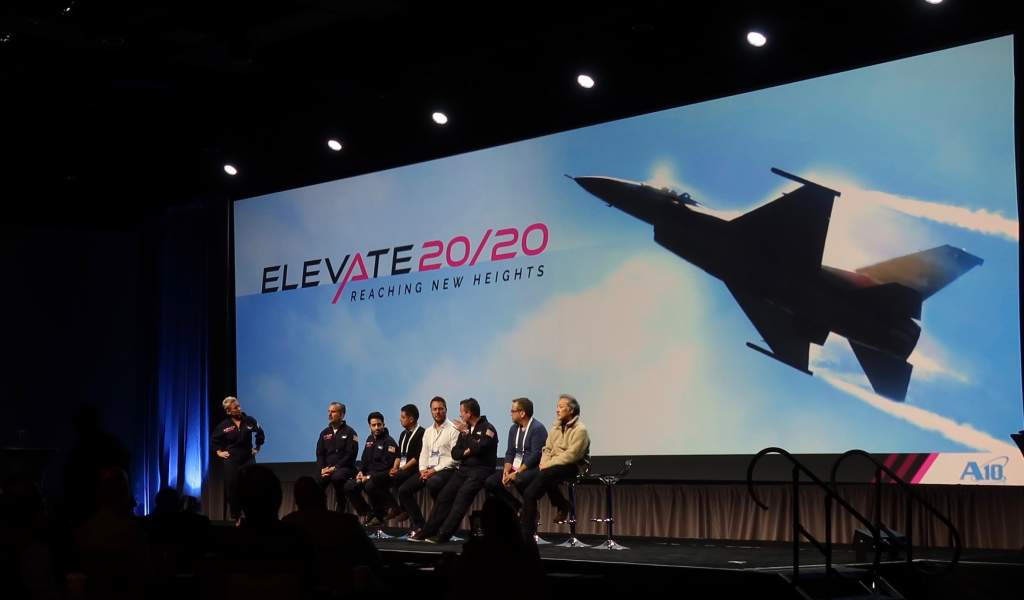 About Laura Schwartz
Professional Emcee, Keynote Speaker and Author Laura Schwartz knows how to make live events succeed.  Whether hosting a corporate event or delivering a keynote on stage, Laura brings the experience and energy to make your message resonate with any audience! Laura was voted by as one of the 100 Most Influential People in the International Events Industry in the Fall of 2019.
For more information on or to schedule Laura to speak, please contact Ashley Brooks at ashley@lauraschwartzlive.com or 312-767-7415.