LAURA FEATURED IN "THINK MICE" MAGAZINE
Poland — Laura Schwartz, professional emcee and keynote speaker, was profiled in the Q4 issue of Europe's THINK MICE Magazine. Think Mice serves the international meetings and events industry.
Laura's profile, "Changes are Happening Now" by Tomasz Nowak premiered at IBTM in Barcelona, Spain. The piece focuses on how one of Laura's core values, "The Power of You" is a centerpiece throughout our lives.  This core value is a focus in her new "Cultivating Your Power of Engagement" keynote.
Laura remarked, "I was thrilled to be called for a feature in THINK MICE. Its resources among the international MICE community are endless and its journalists the top of the meeting and travel field. Thank you for this honor."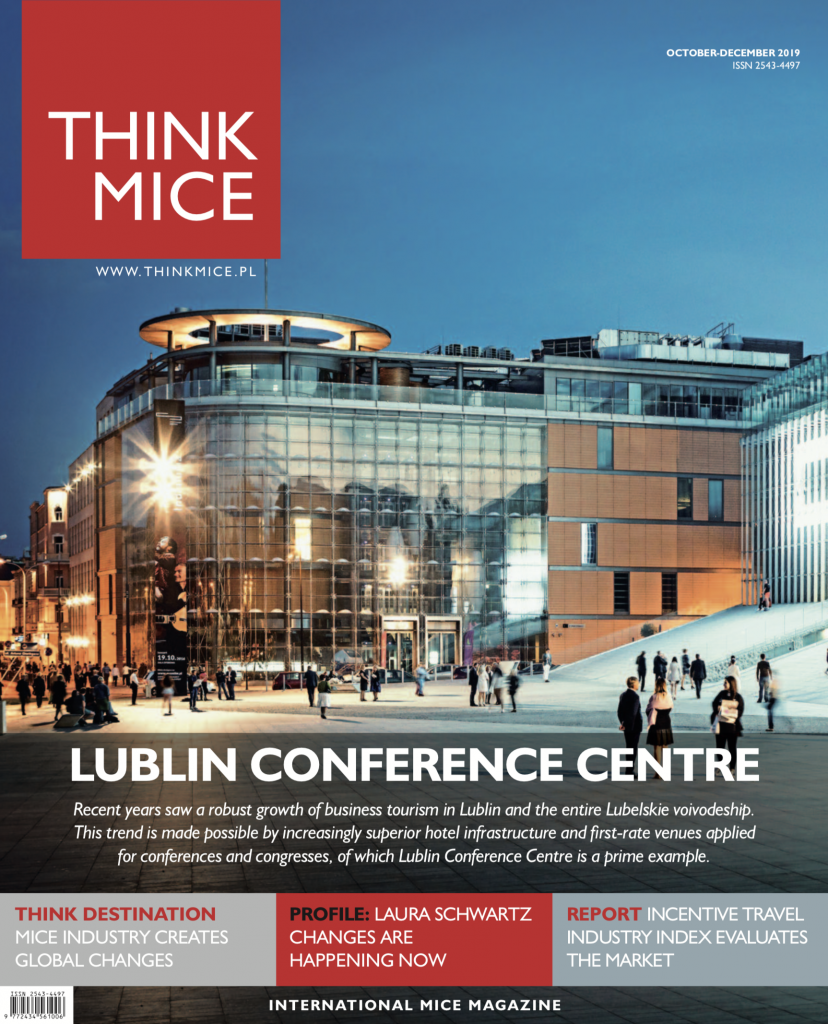 About Laura Schwartz
Professional Emcee and Keynote Speaker Laura Schwartz knows how to make live events succeed.  Whether hosting a corporate event or delivering a keynote on stage, Laura brings the experience and energy to make your message resonate with any audience! Laura was voted by as one of the 100 Most Influential People in the International Events Industry in theFall of 2019.
About Think MICE
THINK MICE is a magazine dedicated to the Polish and international meetings industry (MICE – meetings, incentives, conferences, events). THINK MICE targets corporate and company meeting planners responsible for marketing communication. For further information visti: http://thinkmice.pl
For more information on or to schedule Laura to speak, please contact Ashley Brooks at ashley@lauraschwartzlive.com or 312-767-7415.