Laura Keynotes Hyatt's Women's Leadership Forum
Chicago, IL — Dynamic Emcee and Keynote Speaker Laura Schwartz returned to Keynote, Emcee and Moderate a panel discussion for the Hyatt Women's Leadership Forum in San Diego.
This was Laura's second conference for Hyatt. Laura served as the keynote for the Hyatt International Women's Day event in March where she presented her women empowerment keynote "Lead First." Then, she was asked back in April to keynote and emcee their Women's Leadership Forum.  Laura opened with her signature keynote "Eat, Drink & Succeed" focusing on positive, productive and powerful networking and then went onto emcee conducting a panel with Hyatt's influential female leaders about their professional and personal journeys.
Laura is a well known thought leader on women's empowerment, especially as it relates to a corporate culture and at all levels of your career.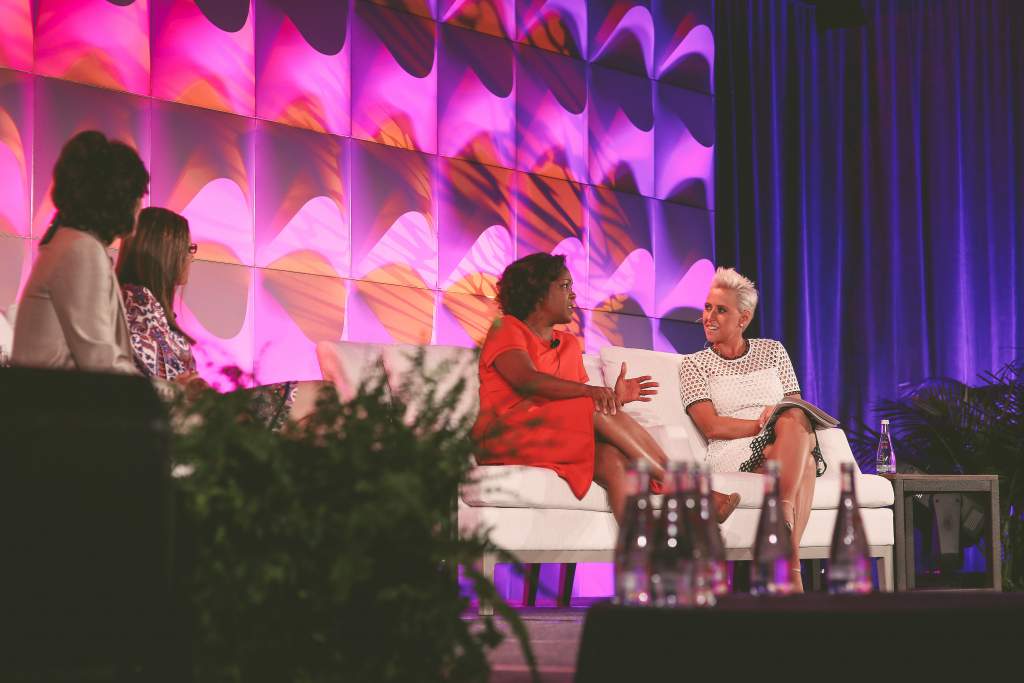 It's one day later and I am still on cloud nine thinking back to yesterday's W@H event at HRC. I was totally blown away. I am sure you know this, but in case you don't, please know how beyond touched, impressed" and impacted everyone in the audience was. – Director of Events and Client Engagement Park Hyatt 
Hyatt is a company that was built by family. It's a workplace where coworkers become friends. Every day we care for our guests. Care is at the heart of our business, and it's this distinct guest experience that makes Hyatt one of the world's best hospitality brands.
About Laura Schwartz
Professional Emcee, Keynote Speaker and Author Laura Schwartz knows how to make live events succeed.  Whether hosting a corporate event or delivering a keynote on stage, Laura brings the experience and energy to make your message resonate with any audience! Laura was voted by as one of the 100 Most Influential People in the International Events Industry in the Fall of 2019.
For more information on or to schedule Laura to speak, please contact Ashley Brooks at ashley@lauraschwartzlive.com or 312-767-7415.