Laura to Virtually Keynote Exec Sec Live Global in June
Chicago, IL — Laura Schwartz, Professional Emcee and Keynote Speaker, is announced as a Virtual Keynote Speaker for Executive Secretary Live Global 19-20 June 2020. Laura will present her new keynote, "Creating a Culture of Engagement."
Join this incredible conference of speakers and participants of the renowned LIVE series which launched in 2013 focused on empowering executive assistants around the world.  Laura has been honored to serve as their Keynote Speaker for each of their inaugural conferences in London, Dubai, South Africa, New Zealand, America and now virtually with Live Global this June.
Executive Secretary Live is the premiere meeting place for executive assistants around the world and in 2020 we can all gather together again, now virtually, no matter where we are or what time zone we are in.  Live offers you the opportunity to engage in meaningful conversations with colleagues and speakers, expanding your administrative resource network.
Designed in response to requests for a program about Laura's personal and professional journey, this keynote empowers audiences with Laura's "5 Pillars of Engagement" that can change their lives professionally and personally.
From her start as a small-town girl with a speech impediment to becoming the youngest female presidential appointee in White House history and eventually an international professional speaker and television commentator, Laura delivers relevant and relatable moments of challenges and success. She outlines how we can all turn to these 5 Pillars for answers, leadership and development throughout all stages of our lives. This compelling, comedic, motivational program will leave every audience feeling inspired and ready to engage with their life!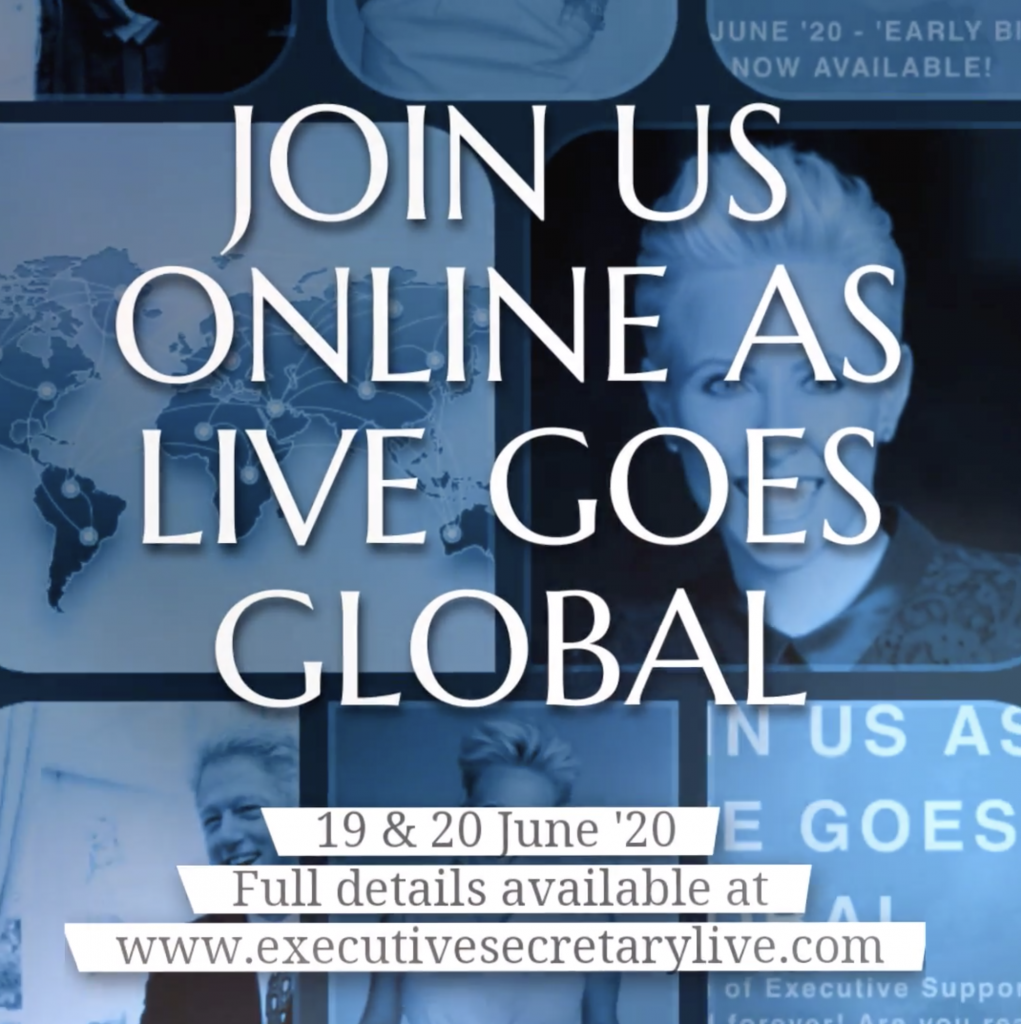 Laura said, "Every opportunity I have to work with Lucy Brazier, the incredible team of Executive Secretary Live and the amazing assistants they serve – I say YES! In this difficult time in all our lives and countries I am honored to empower virtually and share the strength we all are calling on professionally and personally in our work and homes."
Learn to lead alongside your executive and your teams. Come away with new, updated, and practical skills. Sign up today!
Executive Secretary LIVE is a summit through which practical presentations highlight best practice, current research findings and advanced approaches from the world's top industry experts and thought leaders for Administrative Professionals.
About Laura Schwartz
Professional Emcee, Keynote Speaker and Author Laura Schwartz knows how to make live events succeed.  Whether hosting a corporate event or delivering a keynote on stage, Laura brings the experience and energy to make your message resonate with any audience! Laura was voted by as one of the 100 Most Influential People in the International Events Industry in the Fall of 2019.
For more information on or to schedule Laura to speak, please contact Ashley Brooks at ashley@lauraschwartzlive.com or 312-767-7415.