Laura's Story
LAURA SCHWARTZ: PROFESSIONAL SPEAKER, AUTHOR OF EAT, DRINK & SUCCEED AND INTERNATIONAL TELEVISION COMMENTATOR

Laura Schwartz is a dynamic professional speaker and internationally recognized television commentator. But when she arrived at the White House in January of 1993, she was just a 19-year-old student with no political connections and no way of knowing what was about to come next. She quickly landed a volunteer position answering phones in the press office, but that was just the beginning. She climbed her way up the ranks of the Clinton Administration, as the Midwest Press Secretary, Director of Television and, ultimately, Director of Events, where she produced the President's events on the world stage. In her book "Eat, Drink and Succeed" and her acclaimed speaking series, Laura shares her secrets to success, revealing essential networking tools that will increase sales, productivity and leadership, and propel you to the next level in business and beyond.
Laura travels the world working with Fortune 500 companies, independent businesses, industry associations, universities and non-profit organizations, motivating people to reach their fullest potential and drive success!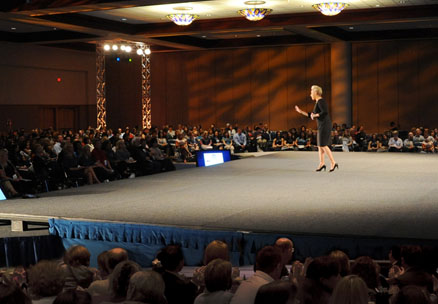 Professional Speaker, Emcee and Interviewer
Laura has been taking her empowering presentations to stages across the world since 2001 and is well known for her dynamic keynotes and as a mistress of ceremonies for multi-day conferences and events. Whether addressing an intimate gathering of 30 or a crowd of 30,000, professional speaker Laura captivates audiences with her positive energy, expertise and enthusiasm. Laura has received high marks for her work as emcee for many prominent corporations including Hewlett Packard, Microsoft, Mercedes Benz, Cathay Pacific, HSBC, BlackRock, Pacific Life, MACY'S, Hilton Worldwide, the Oprah Winfrey Network, Hyatt, NBC Universal, PepsiCo, Coldwell Banker, Asembia Pharmaceutical and more.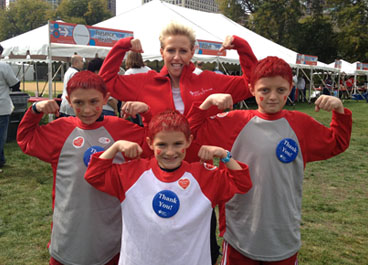 Honors and Board Involvement
Laura is widely recognized for her civic, philanthropic and professional leadership and is humbled to have won numerous awards and accolades. In 2015, Laura was the first American woman to be featured as the cover story of The United Arab Emirates' leading entrepreneurial magazine and appeared as a featured contributing writer to Fast Company magazine. She has been recognized for her professional leadership by various magazines; named one of the Best Keynote Speakers by Meetings and Conventions magazine, as well as by Successful Meetings magazine. She was also featured in The Meeting Professional magazine of MPI, named an "Elle Boss" by Elle magazine and featured in Glamour and Marie Claire. She serves on the boards of the American Heart Association, the Clean the World Foundation and Common Threads. She was named one of the "100 Most Influential Women in Chicago" by Today's Chicago Woman magazine and named one of Chicago's "Most Bold and Beautiful" by Chicago magazine for her community involvement. In 2009, the prestigious Oxford Union in England invited Laura to speak on the Foreign Policy Legacy of the United States and the role of Women in the World.
Laura is a proud member of the National Speakers Association (NSA) and travels extensively both domestically and internationally to work with Fortune 500 companies, independent businesses, industry associations, universities and non-profit organizations, motivating people from all over the world to reach their fullest potential!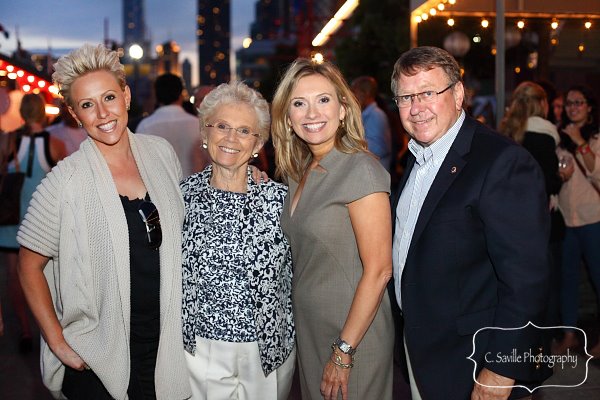 Early Years
Laura's early years began in the heartland of America. She was raised in Plymouth, Wisconsin, a Midwestern cheese and dairy town with a population of just 8,000. It was there that she learned the importance of family and developed her strong values and work ethic. Both of Laura's parents grew up in the area, and she took great pride in sharing their sense of community pride and helping with her family's photography business. Laura was only four years old when her parents began to question the way her speech was developing. Concerned about how she pronounced certain letters and sounds, they spoke with the speech therapists at the Plymouth School District and Laura immediately began speech therapy. She spent four years restructuring how to speak—and then she never looked back. Her classmates at Plymouth High School voted her "Most likely to never stop talking," and Laura often jokes, "Once I learned how to talk, I never stopped!" Laura has maintained close ties to the community, heading home each New Years' Eve for the annual "cheese drop," and proudly accepting induction into the Plymouth High School Hall of Fame in 2012.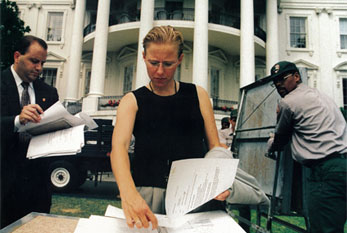 The White House Years
Laura Schwartz, as the White House Director of Events for the Clinton Administration, worked one-on-one with the President, the First Lady, World Heads of State and international business leaders as she created and executed more than 1,000 White House events including State arrival ceremonies and dinners, America's Millennium Celebration, the UN Millennium Summit and NATO's 50th Anniversary. While producing the President's events on the world stage, Laura demonstrated the ability to inspire a nation and the world through powerful productions. She arrived at the White House, with no political connections, at just 19 years of age as a volunteer answering phones in the press office. Immediately proving her value, Laura climbed her way up the ranks to Staff Assistant, the Midwest Press Secretary, the Director of Television, and ultimately, the White House Director of Events. Following the administration, Laura travelled the world with Former President Clinton for the Global Initiative.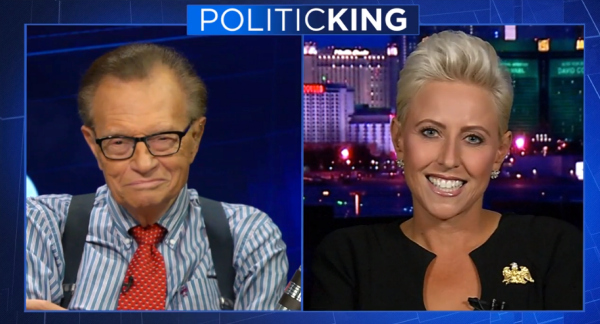 Television Commentator
Laura's nonpartisan commentary is well respected both domestically and internationally. She is a regular guest host for Larry King on "Larry King's Politicking" and is an international television commentator speaking about leadership, networking and world events. She was the on-air political contributor for Fox News Channel from 2004 to 2007, covered the 2008 presidential campaign for "The CBS Early Show" on CBS, a regular on Sir David Frost's "Frost Over the World," and the special correspondent to "Larry King Live" at CNN for the 2008 Presidential Elections. Today, Laura appears regularly on the BBC World News, China's CGTV and PoliticKing with Larry King. For more on Laura's television commentator work, visit her YouTube channel and recent appearances here.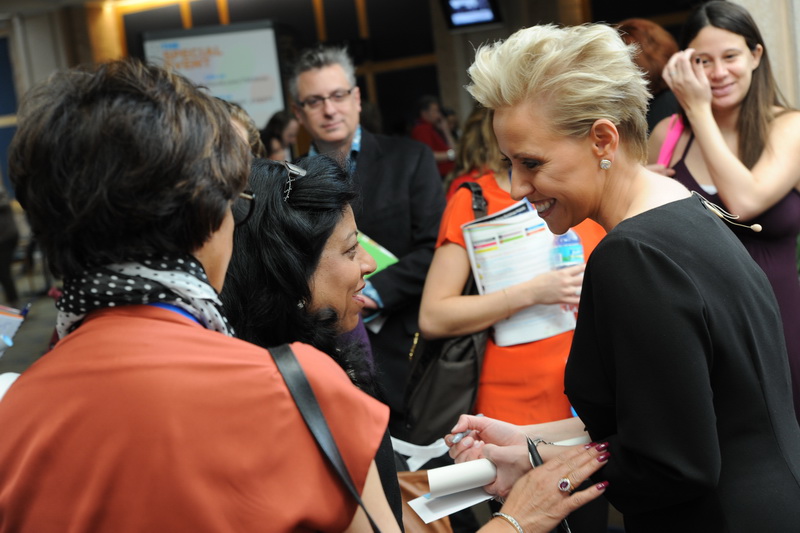 Eat, Drink & Succeed
In "Eat, Drink & Succeed!" Laura shares the secrets to building powerful, effective partnerships in our companies, communities and beyond, adding color with personal anecdotes from her life and White House years. Through her acclaimed speaking series, she takes those same details to stages, boardrooms, classrooms and ballrooms around the world empowering, motivating and inspiring each audience to Eat, Drink & Succeed!
Laura donates 100% of proceeds from her book, "Eat Drink & Succeed," sold at engagements around the world to the scholarship fund or charity of the client's choice.
Laura's Client Highlights: