Author of Eat, Drink & Succeed
As a professional emcee and keynote speaker, Laura Schwartz travels the globe teaching successful people how to get even bigger results. In her first book, Eat, Drink & Succeed, Laura lays out a step-by-step formula for leveraging the power of networking to seize your moment and forge social connections that give your career and life the boost it needs.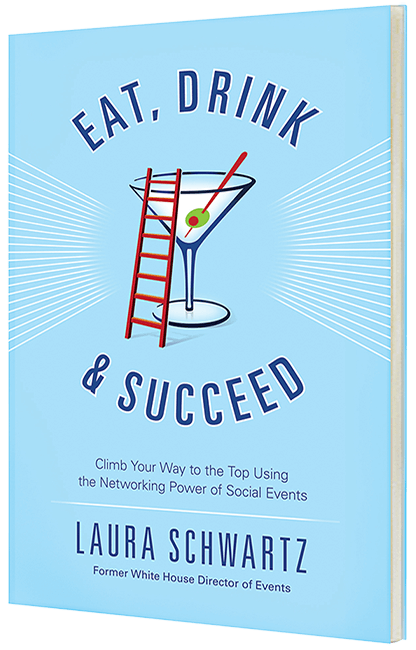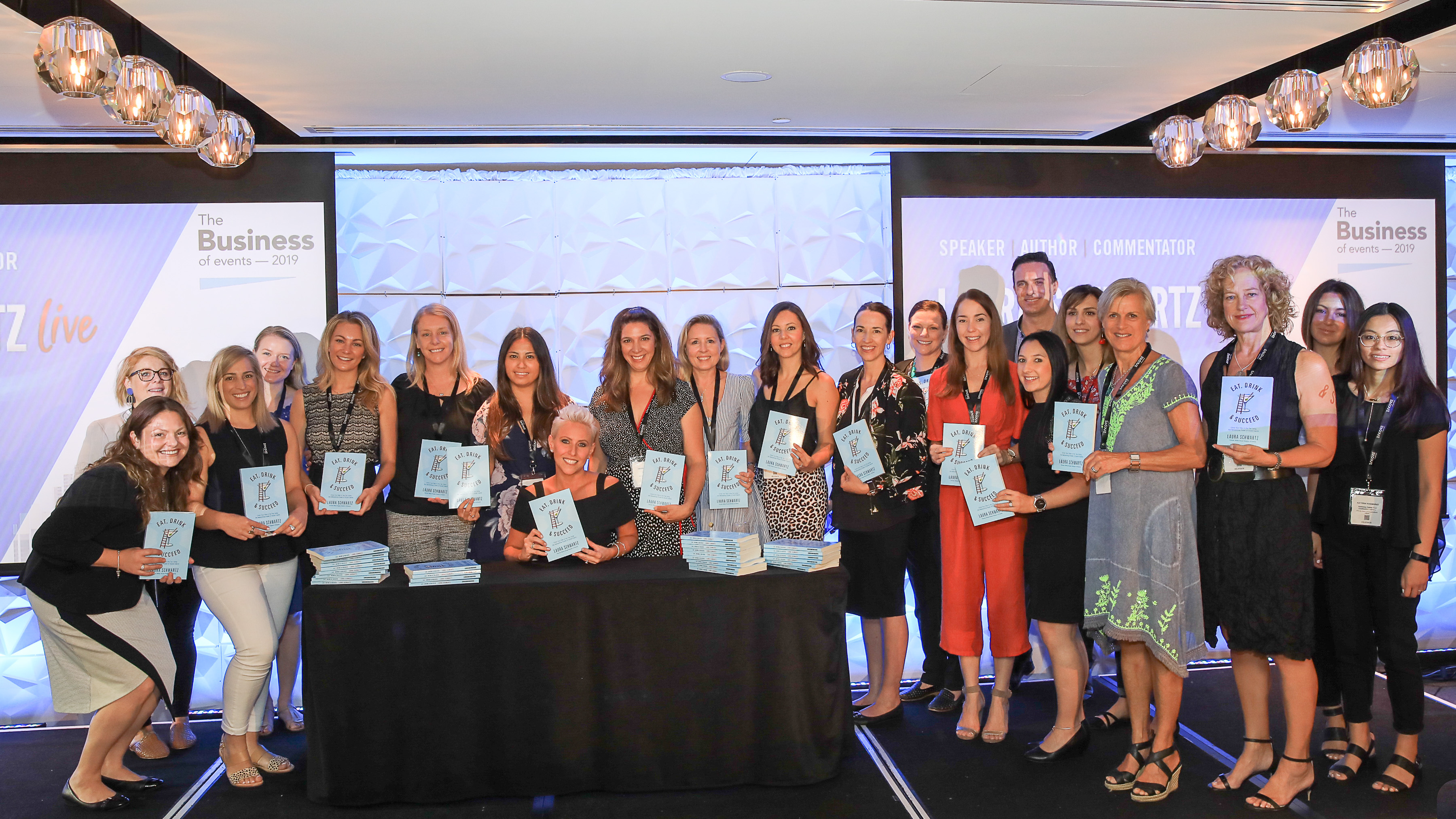 EAT, DRINK & SUCCEED IS AVAILABLE AT THESE OUTLETS
Laura's talk was inspiring and memorable, and now I will think twice before I go home to the remote control vs. spending 20 minutes at that cocktail party!
Laura is an outstanding communicator, as I know from her sparkling appearances on my show.
Laura, the evaluations are in and you were outstanding! People came just to hear you speak and be involved! You kept the day on track, on time and fun! The cocktail bar "Happy Hour" on the stage would not have worked with anyone else — you are so poised, funny, and weaving our message through the entire day — we are all extremely impressed and thankful. And from feedback, the audience overwhelmingly agreed!