MAKING EVERY EVENT AN

Unforgettable Experience

Play Video
PROFESSIONAL EMCEE
Whether live on stage or through your virtual screen, if you want an event                             that your attendees won't ever forget, success starts with Laura Schwartz                                                    as your emcee. To see more examples of Laura's background as an emcee,                                          take a look through her Emcee Spotlight and her Emcee Sizzle Reel.
SEE LAURA'S EMCEE PORTFOLIO
Watch Laura Emcee!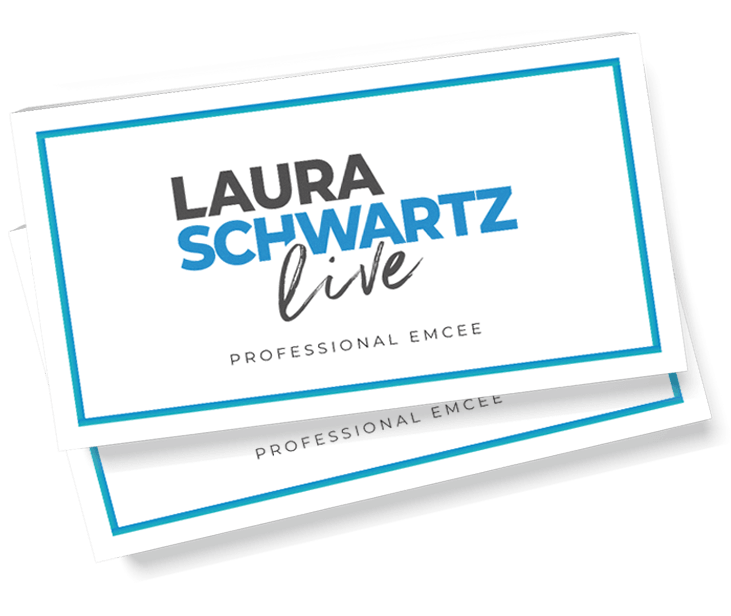 Loved your energy and polish. But what I really liked was how you focused on the winner when they were speaking. You weren't surveying the room, you were eye-locked on the winner. Class act.
Laura's talk was inspiring and memorable, and now I will think twice before I go home to the remote control vs. spending 20 minutes at that cocktail party!
Your presence helped vitalize the whole presentation, and thanks to your contribution, we saw great media coverage outcome from the CES 2020.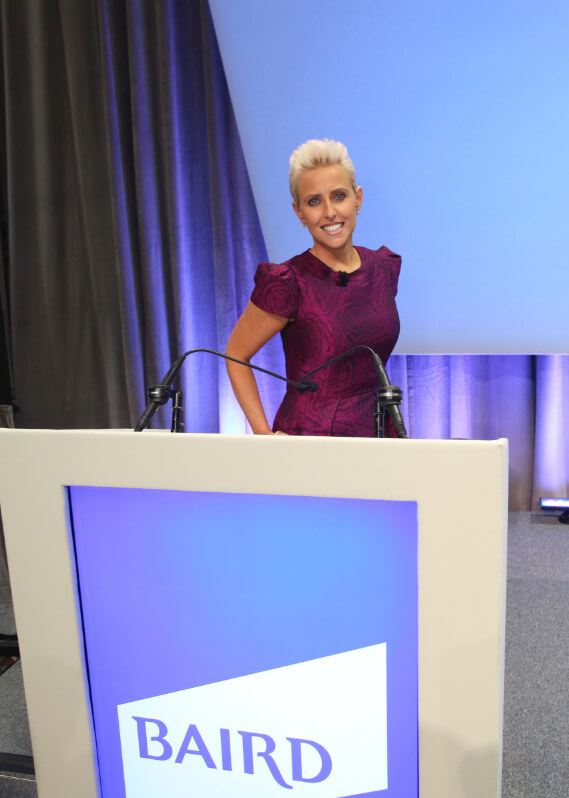 THE PERFECT EMCEE FOR ANY KIND OF EVENT
Annual Conferences
Sales Kick Offs
International Forms
Virtual Conferences
SAMPLE OF INDUSTRIES SERVED
Associations
Aerospace
Automotive
Engineering
Finance
Retail
Hospitality
Government
Medical/Healthcare
Real Estate
Sales and Marketing -
Technology
NOTEABLE EMCEE EVENTS
ATT Global Business Kick Off 2019 (2,500 attendees)
Hewlett Packard's DSCOOP Conference (2,500 attendees)
Asembia Specialty Pharmaceutical Summit (5,000 attendees)
Baird Financial Forum (1,200 attendees)
Essilor North America's annual sales conference (3,000 attendees)
Realtor.com National Breaking Through Summit (500 attendees)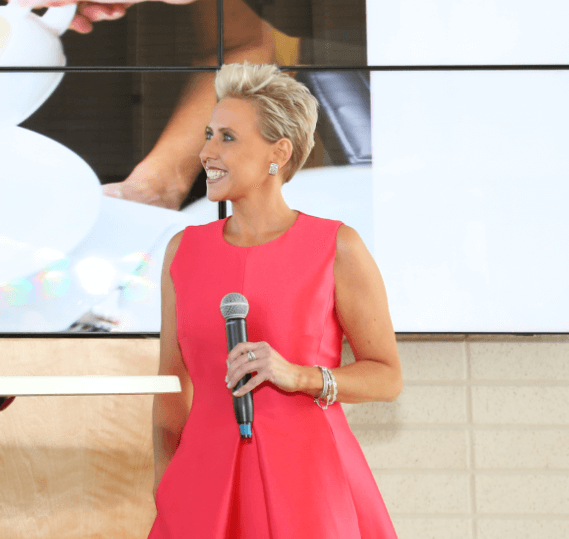 NOTABLE ON STAGE INTERVIEWS
Steve Wozniak (Apple)
Rob Lowe (Actor)
Bret Bair (Fox News)
Astronaut Mae Jemison (STS-47 and first African American woman in space)
Magic Johnson (Basketball legend and entrepreneur)
Finola Hughes (ABC's General Hospital)