PROFESSIONAL EMCEE
If you want an event that your attendees won't ever forget, success
starts with Laura Schwartz as your emcee. To see more examples of
Laura's background as an emcee, take a look through her
Emcee Spotlight.
SEE LAURA'S EMCEE PORTFOLIO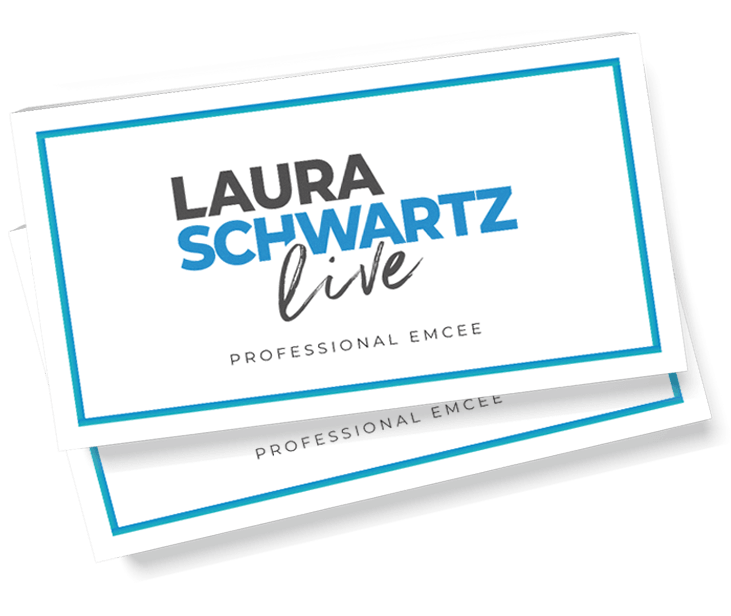 Laura is an outstanding communicator, as I know from her sparkling appearances on my show.
Laura, the evaluations are in and you were outstanding! People came just to hear you speak and be involved! You kept the day on track, on time and fun! The cocktail bar "Happy Hour" on the stage would not have worked with anyone else — you are so poised, funny, and weaving our message through the entire day — we are all extremely impressed and thankful. And from feedback, the audience overwhelmingly agreed!
Our team was truly energized after hearing your insights, guidance and perspective on how to capitalize on making relationships count.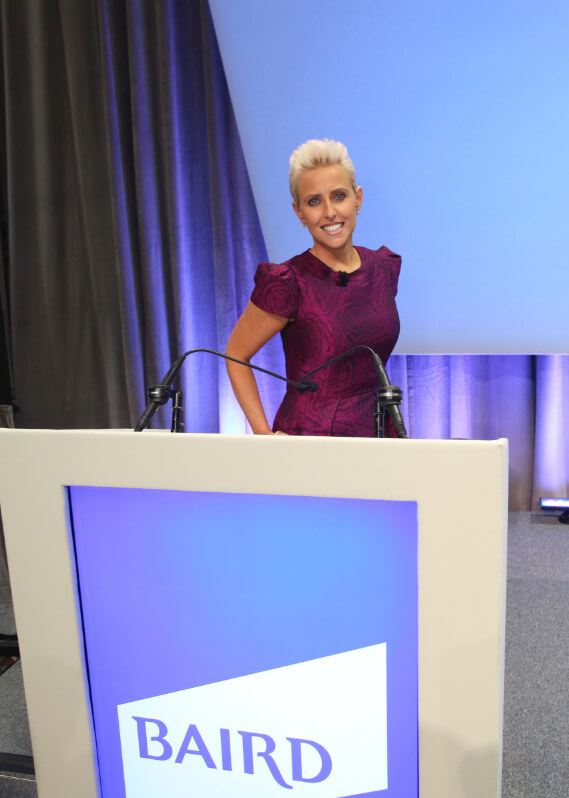 THE PERFECT EMCEE FOR ANY KIND OF EVENT
Annual Conferences
Sales Kick Offs
International Forms
Food Competition
SAMPLE OF INDUSTRIES SERVED
Associations
Aerospace
Automotive
Engineering
Finance
Retail
Hospitality
Government
Medical/Healthcare
Real Estate
Sales and Marketing -
Technology
NOTEABLE EMCEE EVENTS
ATT Global Business Kick Off 2019 (2,500 attendees)
Hewlett Packard's DSCOOP Conference (2,500 attendees)
Asembia Specialty Pharmaceutical Summit (5,000 attendees)
Baird Financial Forum (1,200 attendees)
Essilor North America's annual sales conference (3,000 attendees)
Realtor.com National Breaking Through Summit (500 attendees)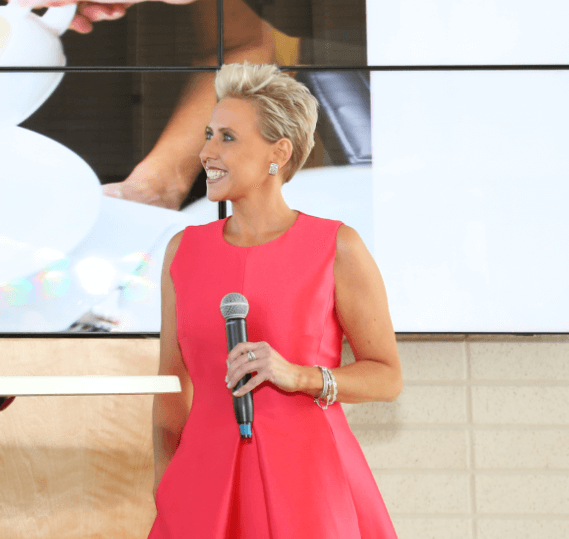 NOTABLE ON STAGE INTERVIEWS
Steve Wozniak (Apple)
Rob Lowe (Actor)
Bret Bair (Fox News)
Astronaut Mae Jemison (STS-47 and first African American woman in space)
Magic Johnson (Basketball legend and entrepreneur)
Finola Hughes (ABC's General Hospital)