Laura Records Book for Audible
Chicago, IL — Laura Schwartz recorded an audiobook version of Eat, Drink & Succeed. Narrated by herself, the book comes alive when you download it here on audible.
The Book: Eat, Drink & Succeed
In her first book, Eat, Drink & Succeed, Laura shows how the secrets that propelled her to success can do the same for you. She presents her strategy in fun and easy-to-follow steps: Setting the Scene, Casting Call, Dress Rehearsal, Showtime and Encore. The book is an entertaining, enlightening and motivational read that delivers proven techniques to help you network, build partnerships and excel at every turn of your personal and professional life.
The book that gives back!
Laura donates 100% of proceeds of books sold in conjunction with a speaking engagement to the nonprofit of the client's choice.
It's Global!
Eat, Drink & Succeed is available globally in several languages in which she shares a message that knows no borders sharing the secrets to building lasting, effective partnerships through the power of networking.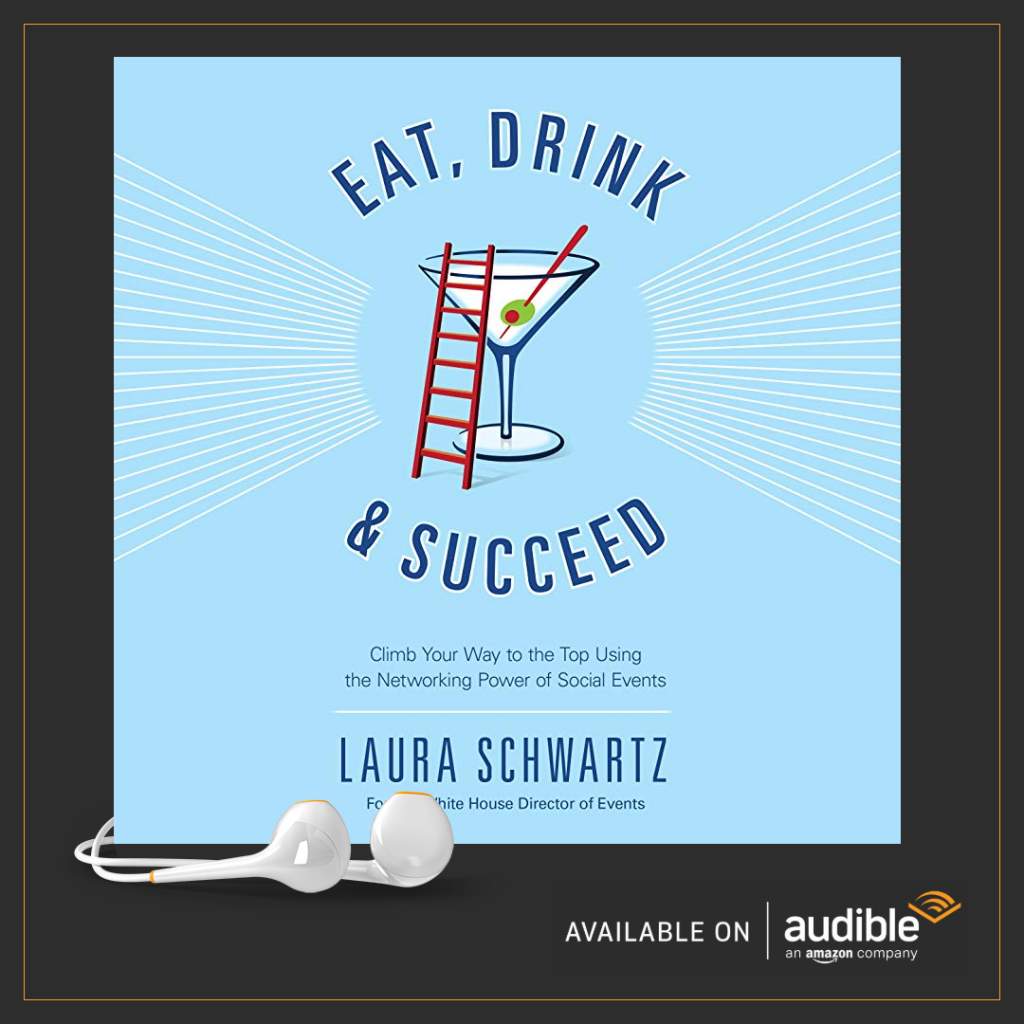 About Laura Schwartz
Professional Emcee, Keynote Speaker and Author Laura Schwartz knows how to make live events succeed.  Whether hosting a corporate event or delivering a keynote on stage, Laura brings the experience and energy to make your message resonate with any audience! Laura was voted by as one of the 100 Most Influential People in the International Events Industry in the Fall of 2019 and 2020.
For more information on or to schedule Laura to speak, please contact Ashley Brooks at ashley@lauraschwartzlive.com or 312-767-7415.