Laura Announced as Emcee for Lending Tech Live '22
Chicago, IL — Laura Schwartz was announced as the Emcee and Keynote Speaker for ORIGENCE Lending Tech Live '22. Lending Tech Live '22—formerly DRIVE conference—is proudly presented by Origence, a CU Direct Brand. Hosted at the Gaylord Rockies in Aurora, Colorado July 25-27, this program brings together the best and brightest in the lending industry.
ORIGENCE will build upon the 20+ year history of CU Direct's annual conference, focusing on next generation lending trends, strategies and technology necessary to remain competitive in today's ever-changing lending landscape.
Laura said, "It is already a positive experience working with the team at Origence as we prepare for this leading summit in lending. The vision and force of Lending Tech Live is both revolutionary and evolutionary. I look forward to being a part of it all this July!"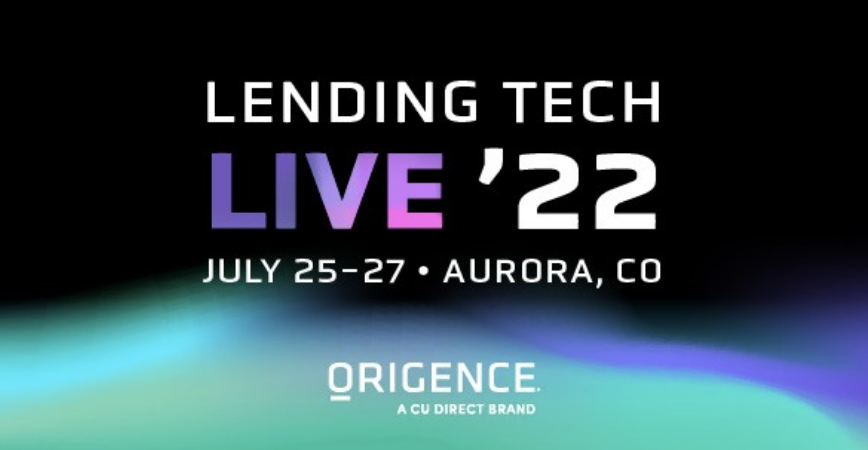 Origence is bringing new life to the origination experience. Built on the importance of delivering a better experience for borrowers and greater productivity for lending teams, Origence solutions carve a new path for the future of lending.
About Laura Schwartz
Professional Emcee, Keynote Speaker and Author Laura Schwartz knows how to make live events succeed.  Whether hosting a corporate event or delivering a keynote on stage, Laura brings the experience and energy to make your message resonate with any audience! Laura was voted by as one of the 100 Most Influential People in the International Events Industry in 2019, 2020 and 2021. Along with her cast of ITV London, Laura and team won the prestigious Drum Awards "Podcast of the Year" in 2021.
For more information on or to schedule Laura to speak, please contact Ashley Brooks at ashley@lauraschwartzlive.com or 312-767-7415.