Laura hosts the Collaborate to Innovate Product Teams Summit 2022
Burbank, California — Laura Schwartz was thrilled to host Productboard's Product Teams Summit, Collaborate to Innovate in Burbank this June. Filmed on Stage 1 at the innovative studios of XRM Media, Laura collaborated with the smart team of Productboard to bring the program to life which centered around Working Together to Make Products that Matter. In other words being Engineers, Designers and Product Managers on the same page to ensure efficiencies and save critical money and time for their partners.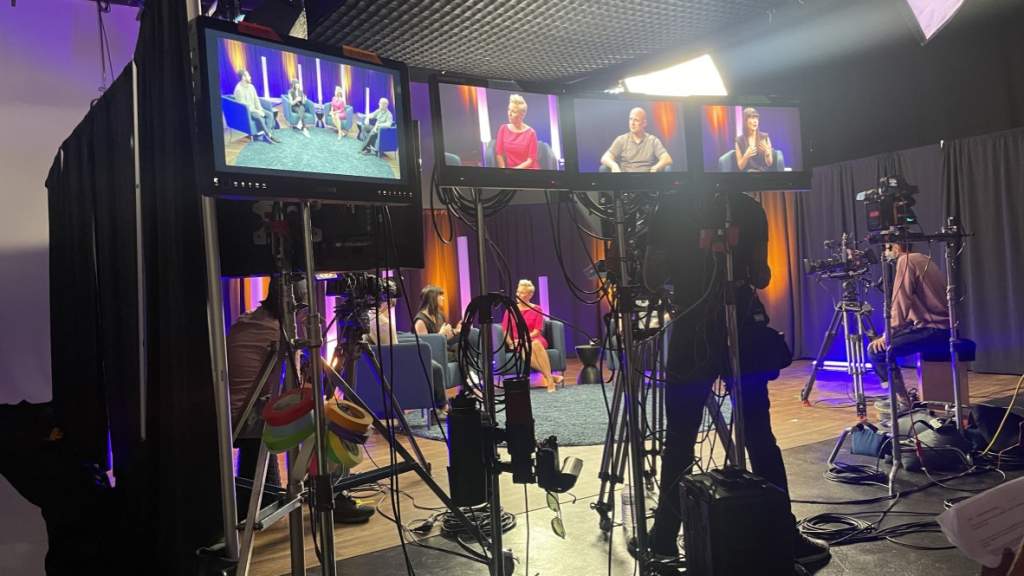 As a part of her role as host, Laura conducted interviews with thought leaders from Productboard and other notables including Miro Product Evangelist Shipra Kayan, Chief Product Officer at Gainsight, Karl Rumelhart, Umbrage Vice President of Product, Will Carey and John Kodumal, the chief technology officer for LaunchDarkly.
About Productboard
Productboard was founded in 2014 by Hubert Palan and Daniel Hejl with a simple mission: to help companies make products that matter. In the years since, they have grown from a handful of people to hundreds, backed by a number of the most renowned VC firms in Silicon Valley.
Today, Productboard is recognized as one of the hottest tech startups, appearing on the Forbes' Next Billion-Dollar Startups list and being named the most valuable startup in the Czech Republic by Forbes Magazine.
About Laura Schwartz
Professional Emcee, Keynote Speaker and Author Laura Schwartz knows how to make live events succeed.  Whether hosting a corporate event or delivering a keynote on stage, Laura brings the experience and energy to make your message resonate with any audience! Laura was voted by as one of the 100 Most Influential People in the International Events Industry in 2019, 2020 and 2021. Along with her cast of ITV London, Laura and team won the prestigious Drum Awards "Podcast of the Year" in 2021.
For more information on or to schedule Laura to speak, please contact Ashley Brooks at ashley@lauraschwartzlive.com or 312-767-7415.