Professional Emcee, Keynote Speaker, TV Commentator & Host
Laura Schwartz knows how to make live events succeed. Whether hosting a corporate event on stage, delivering a dynamic virtual keynote through your screen or delivering commentary on TV, Laura brings the experience and energy to make your message resonate with any audience.
DISCOVER Laura's KEYNOTES
SEE LAURA'S EMCEE Portfolio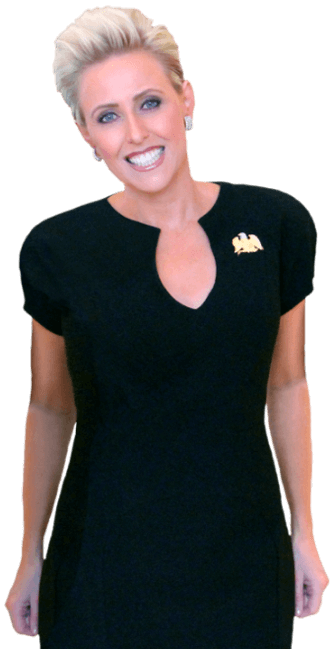 Laura's talk was inspiring and memorable, and now I will think twice before I go home to the remote control vs. spending 20 minutes at that cocktail party!
Behind the scenes at the White House, Laura saw firsthand that we can best "achieve ourselves" by helping others, but that doing so requires us to go beyond our good intentions … and [commit] to building partnerships with those who share our goals.
From beginning of the process months ago, through to the final show day, you were a pleasure to work with!