Laura Emcees Freshworks featuring Shaquille O'Neil
Las Vegas, Nevada — Laura Schwartz, professional emcee was thrilled to emcee Refresh '19 by Freshworks at the Aria Hotel and Casino this last September with guest Shaquille O'Neil. The gathering of over 600 Global technology leaders and users of Freshworks' innovative customer engagement software engaged with Laura and each other over three days including a basketball game with special guest, Shaquille O'Neil.
As part of her general session emcee role, Laura introduced basketball legend Shaquille O'Neil and captained a game of basketball with him and the audience. With the Refresh '19 objectives in focus, Laura lead Shaq through an interactive game with global attendees.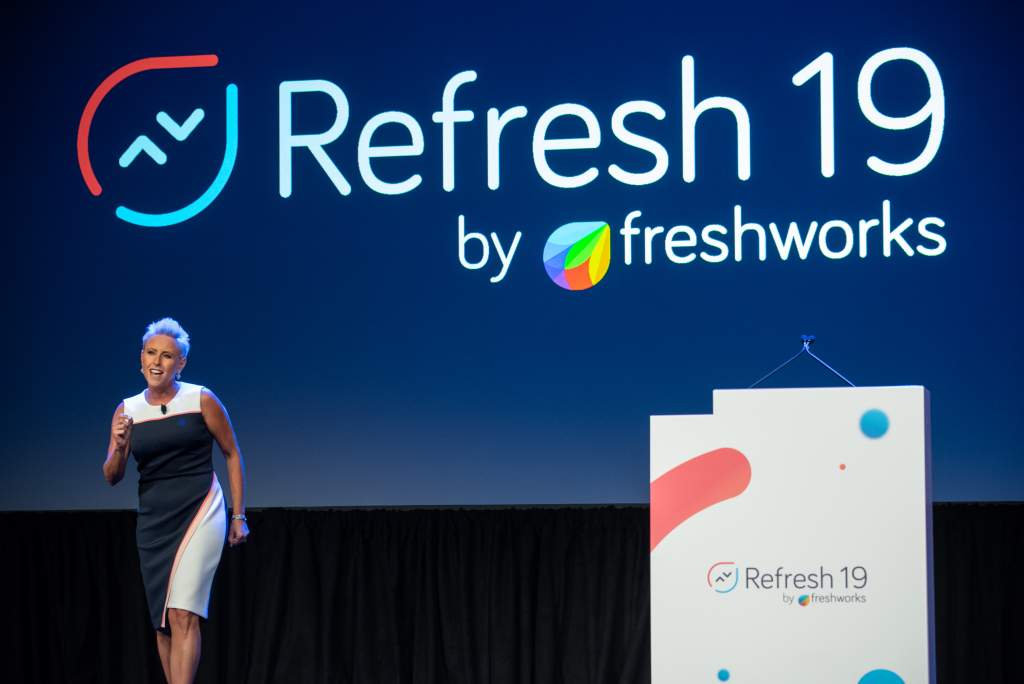 I appreciate your involvement, energy and efforts to support us and Freshworks every step along the way. You were amazing to work with, captivated the"room and the audience loved you!

– Groundswell Production Group
About Laura Schwartz
Professional Emcee and Keynote Speaker Laura Schwartz knows how to make live events succeed.  Whether hosting a corporate event or delivering a keynote on stage, Laura brings the experience and energy to make your message resonate with any audience! Laura was voted by as one of the 100 Most Influential People in the International Events Industry in 2019 and 2020.
Freshworks delivers scalable customer service software for call centers and businesses around the world.
For more information on or to schedule Laura to speak, please contact Ashley Brooks at ashley@lauraschwartzlive.com or 312-767-7415.