LAURA AND TEAM NOMINATED FOR PODCAST OF THE YEAR
Chicago, IL  — Laura Schwartz, former advisor to President Clinton and non-partisan international commentator, and her fellow podcasting team of the ITV News hit Podcast, "Trump Lost! What Now?" are proud to be nominated for the prestigious Drum Awards "Podcast of the Year" Award.
The critically acclaimed and now nominated podcast began in August 2020 titled: "Will Trump Win" and after that question was answered the podcast morphed into its current iteration "Trump Lost! What Now?" Along the way has seen incredible guests and has gained loyal dedicated listeners the world over.
The podcast is comprised of outstanding talent. In addition to Laura in America the podcast is lead by UK Presenter Daniel Hewitt, ITV Washington Correspondent and Bureau Chief Robert Moore with digital analysis by Fred Dimbleby.
The Drum Awards is a global awards programme which recognizes best practice and the best people from across the journalism and communications industry. The Drum Awards for Online Journalism and Media will be announced 30 April 2021 and you can see the nominations here.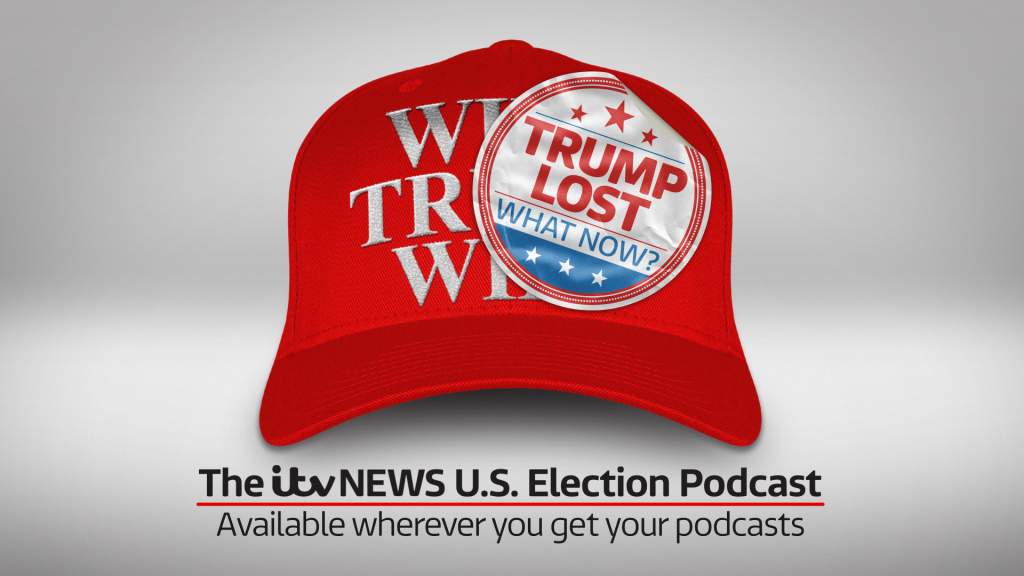 "I an honored and overjoyed to simply spend a half hour recording weekly with such talent as found in Dan, Robert, Fred and our fearless producer David! Our listeners and subscribers are at the heart of what we do each week. This is tremendous, thank you." — Laura Schwartz
"Trump lost! What now?" is available at itv news and subscribe wherever you get your podcasts, including Apple Podcasts and Spotify.
About ITV News
TV News has the second-largest television news audience in the United Kingdom, second only to BBC News. ITV has a long tradition of television news. Independent Television News was founded to provide news bulletins for the network in 1955, and has since continued to produce all news programmes on ITV.
More information about itv news can be found at: itvnews.com
About Laura Schwartz
International Commentator, Professional Emcee, Keynote Speaker and Author Laura Schwartz knows how to make live events succeed.  Whether hosting a corporate event or delivering a keynote on stage, Laura brings the experience and energy to make your message resonate with any audience! Laura was voted by as one of the 100 Most Influential People in the International Events Industry in 2019 and 2020.
For more information on or to schedule Laura to speak, please contact Ashley Brooks at ashley@lauraschwartzlive.com or 312-767-7415.