LAURA EMCEES LEANIX CONNECT SUMMIT AMERICAS
Boston, MA — Laura Schwartz, was proud to host the LeanIX Connect Summit Americas in Boston 9-10 June 2022.  LeanIX, headquartered in Bonn, Germany, provides innovation for the always on platform. The Summit focused on digital transformation and business success for the enterprise.
Highlights included working with speakers and leaders as: LeanIX CEO Andre Christ, speaker and best selling author Erik Qualman, Global Innovation Evangelist at Salesforce and 8x Best-Selling Author Brian Solis and from Figure 8 Thinking Natalie Nixon.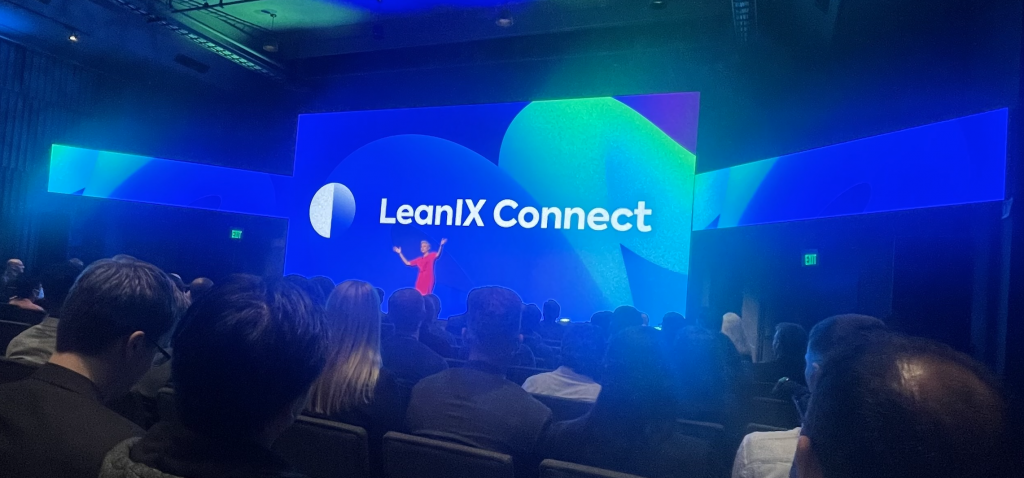 About LeanIX
LeanIX's Continuous Transformation Platform® offers SaaS solutions to help IT architects, IT asset managers, business leaders, and DevOps teams achieve transparency and control over their enterprise architecture, SaaS, and microservices landscapes.
About Laura Schwartz
Professional Emcee, Keynote Speaker and Author Laura Schwartz knows how to make live events succeed.  Whether hosting a corporate event or delivering a keynote on stage, Laura brings the experience and energy to make your message resonate with any audience! Laura was voted by as one of the 100 Most Influential People in the International Events Industry in 2019, 2020 and 2021. Along with her cast of ITV London, Laura and team won the prestigious Drum Awards "Podcast of the Year" in 2021.
For more information on or to schedule Laura to speak, please contact Ashley Brooks at ashley@lauraschwartzlive.com or 312-767-7415.