LAURA EMCEES EMPIRX HEALTH VALUE EXCHANGE 2022
Chicago, Illinois — Laura Schwartz, was proud to host the innovative EmpiRx Health Value Exchange Forum in April 2022. EmpiRx Health is the industry's only value-based pharmacy benefit manager (PBM). The forum's theme, "The Future is NOW," motivated attendees to kickstart the change that is needed to disrupt and transform healthcare benefits.
The two-hour, free-to-attend virtual event urged business leaders to join the movement in transforming healthcare benefits and tackle discussions on how employers and fund administrators have the power to stand up and demand change.
Laura hosted a roundtable of experts discussing "Innovation in Healthcare Benefits." The panel included Pittsburgh Business Group on Health President & CEO Jessica Brooks, Chief Strategy Officer of Memorial Hermann, Feby Abraham and a keynote with Netflix Co-Founder Marc Randolph.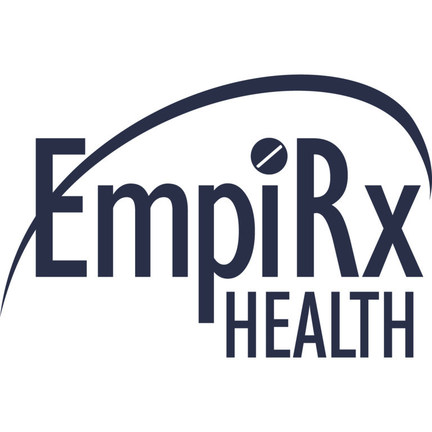 About EmpiRx Health
EmpiRx Health is the industry's most clinically advanced and only value-based PBM, and has received multi-year recognition on the Inc. 5000 lists of America's fastest-growing private companies. EmpiRx Health's growth is fueled by the highly unique and client-aligned nature of its value proposition – a pay-for-performance financial model with guaranteed savings, an industry-first and client-tailored population health management approach, and an unparalleled high-touch service experience that has resulted in industry-best client retention rates. Learn more about the EmpiRx Health model at www.empirxhealth.com.
About Laura Schwartz
Professional Emcee, Keynote Speaker and Author Laura Schwartz knows how to make live events succeed.  Whether hosting a corporate event or delivering a keynote on stage, Laura brings the experience and energy to make your message resonate with any audience! Laura was voted by as one of the 100 Most Influential People in the International Events Industry in 2019, 2020 and 2021. Along with her cast of ITV London, Laura and team won the prestigious Drum Awards "Podcast of the Year" in 2021.
For more information on or to schedule Laura to speak, please contact Ashley Brooks at ashley@lauraschwartzlive.com or 312-767-7415.