LAURA HOSTS HYUNDAI'S FIRST GLOBAL LEADERS FORUM NEW YORK CITY
Chicago, Illinois — Emcee Laura Schwartz returned once again to work with Hyundai Motor Group, this time to host their Inaugural Global Leaders Forum at their famed Genesis House in the Meatpacking District in New York City.
100 Global Leaders of Hyundai representing over 20 countries, came together in August to discuss and learn about the geopolitical and socioeconomic issues facing the world today. Laura emceed the program and interviewed special guests from Former New York Mayor Michael Bloomberg, the esteemed Harvard Kennedy School Belfer Center Senior Fellow Karen House and founder of Semafor, Justin Smith.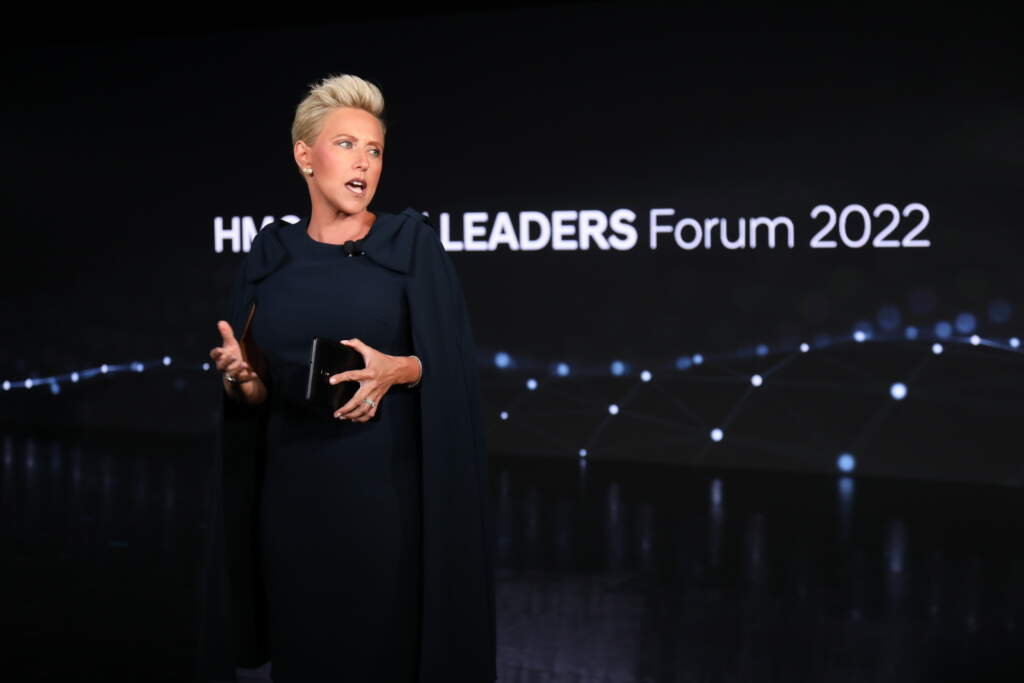 Laura commented, "It was an honor to host yet another program for Hyundai. The team from Seoul, South Korea brings such depth to each program and a unique delivery to each attendee at hand. Their work is truly remarkable and it is an honor to be involved."
About Hyundai
The Cartier Women's Initiative is an annual international entrepreneurship program that aims to drive change by empowering women impact entrepreneurs. Founded in 2006, the program is open to women-run and women-owned businesses from any country and sector that aim to have a strong and sustainable social and/or environmental impact.
About Karen Elliot House
Karen Elliott House is a senior fellow at Harvard Kennedy School's Belfer Center for Science and International Affairs. Elliott House retired in 2006 as publisher of The Wall Street Journal, senior vice president of Dow Jones & Company, and a member of the company's executive committee.  She is a broadly experienced business executive with particular expertise and experience in international affairs stemming from a distinguished career as a Pulitzer Prize winning reporter and editor.
About Laura Schwartz
Professional Emcee, Keynote Speaker and Author Laura Schwartz knows how to make live events succeed.  Whether hosting a corporate event or delivering a keynote on stage, Laura brings the experience and energy to make your message resonate with any audience! Laura was voted yearly as one of the 100 Most Influential People in the International Events Industry 2022, 2021, 2020 and 2019. Along with her cast of ITV London, Laura and team won the prestigious Drum Awards "Podcast of the Year" in 2021.
For more information on or to schedule Laura to speak, please contact Ashley Brooks at ashley@lauraschwartzlive.com or 312-767-7415.