LAURA INTERVIEWS TREVOR NOAH FOR NIQ
Chicago, Illinois — Laura Schwartz Live is proud to announce that dynamic Emcee Laura Schwartz was chosen by NIQ to conduct an interview with successful comedian, former host of the Daily Show and advocate Trevor Noah for an audience of over 800 for their annual conference.
The 2023 Conference titled, "NIQ C360" centered around the theme "Pathways to Growth," reflecting NIQ's commitment to pave new trails toward purpose, define new inroads for innovation, create new bridges for collaboration, and help clients succeed in an ever-evolving market landscape.
After the Chief Operating Officer of NIQ, Tracey Massey opened the conference and before Laura interviewed Trevor, Laura took the stage to discuss one of her favorite and most impactful topics of the "Return on Experience." Laura often speaks about both the quantification and qualification of how we assess our projects in business and moments in our lives on their Return on Investment and how she believes there is great value to also including the evaluation on the "Return on Experience."
A focus on the Return on Experience, "ROE" is an intricate part of her signature keynote programs: "ACTIVATE YOUR SUPERPOWER!" and EAT, DRINK & SUCCEED.
On the interview Laura commented:

"We spoke about Trevor's roots in South Africa, his journey as a comedian and host of the Daily Show, and his current world tour. Together, we observed similarities and differences between cultures worldwide and had a thoughtful and meaningful discussion to the mission of NIQ."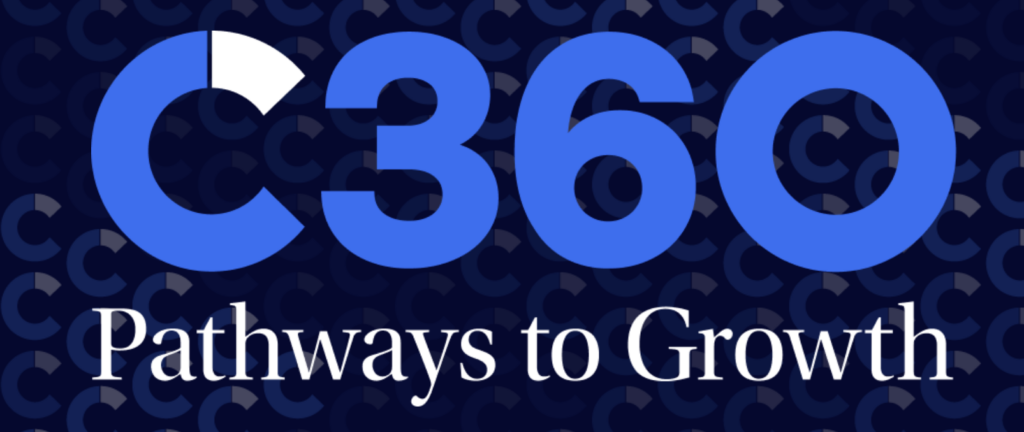 On working with NIQ Laura commented:

"It was an honor to be a part of this outstanding program truly delivering new Pathways to Growth in over 100 countries. Having worked closely with those at NIQ behind the scenes leading up to and at NIQ C360 I can say that the team is smart, mindful and future facing."
About Trevor Noah
Trevor Noah is the most successful comedian in Africa and is the host of the Emmy and Peabody Award-winning The Daily Show on Comedy Central. This year The Daily Show has been nominated for three Emmys, including Outstanding Variety Talk Series.
In November 2016, Trevor released his first book Born a Crime: Stories from a South African Childhood, which was an instant New York Times bestseller. Additionally, his performance on the Born a Crime audiobook was Audible's highest rated audiobook of 2016, and has remained one of the top selling titles on Audible since its release. It was also nominated for two NAACP Image Awards, one for Outstanding Literary Work by a Debut Author and another for Outstanding Literary Work in the Biography/Auto-Biography category.
About NIQ
NIQ, the world's leading consumer intelligence company, reveals new pathways to growth for retailers and consumer goods manufacturers. With operations in more than 100 countries, NIQ delivers the most complete and clear understanding of consumer buying behavior through an advanced business intelligence platform with integrated predictive analytics. NIQ delivers the Full View(TM).
NIQ was founded in 1923 and is an Advent International portfolio company. For more information, visit NIQ.com.
About Laura Schwartz
Professional Emcee, Keynote Speaker and Author Laura Schwartz knows how to make live events succeed.  Whether hosting a corporate event or delivering a keynote on stage, Laura brings the experience and energy to make your message resonate with any audience! Laura was voted yearly as one of the 100 Most Influential People in the International Events Industry 2022, 2021, 2020 and 2019. Along with her cast of ITV London, Laura and team won the prestigious Drum Awards "Podcast of the Year" in 2021.
For more information on or to schedule Laura to speak, please contact Ashley Brooks at ashley@lauraschwartzlive.com or 312-767-7415.